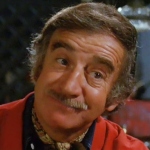 Don Siegel's Hollywood odyssey, which saw him labor in near anonymity for three decades before finally becoming one of the town's big hitters, was a triumph of grit, perseverance and a talent for spinning a good story. While sharing Samuel Fuller's affinity for the underdog and a determination to get to the rotten underbelly of America, Siegel wasn't interested in social change so much as offering a look into the hearts and minds of his iconoclastic protagonists and finding out what makes them tick.
Siegel directed many of the most entertaining character-driven films made in Hollywood ranging from a slew of hard-boiled programmers during the 1940s and '50s to a series of smart and savvy A-List films that featured memorable, off-the-beaten path portraits by such industry icons as Henry Fonda, Richard Widmark, Walter Matthau, John Wayne, Lauren Bacall, Charles Bronson and, of course, Clint Eastwood. Success didn't spoil the late-blooming Siegel and, as one might expect from this consummate genre artist, his diverse body of work holds up remarkably well.
Siegel's blue collar approach to filmmaking belies a privileged background which found this son of an accomplished Chicago musician attending Cambridge University and the Royal Academy of Dramatic Art in London in pursuit of a career on the stage. When Siegel returned home during the early years of the Depression he became frustrated by the lack of theatrical work and soon accepted a job at Warner Brothers as a film librarian, courtesy of an intervening uncle who had friends at the studio.
The cocky young man quickly applied himself to his work and through a little elbow grease and a whole lotta B.S. he became an assistant editor under the auspices of Warren Low, one of the studio's finest cutters. Don ultimately wore out his welcome with Low but landed on his feet when he was kicked upstairs to the plum job of montage director where he would create superb transitional passages in major A-pictures like Anatole Litvak's song of Manhattan City for Conquest
and Michael Curtiz' romance for the ages Casablanca
.
Word of Siegel's talent leaked back to Jack Warner the cranky mogul reassigned him to the short film unit where Siegel immediately distinguished himself by directing the award winning shorts Star in the Night
& Hitler Lives.
After threatening to walk from Warners, Siegel finally got his chance to direct The Verdict
, a Victorian murder mystery starring two of the studio's most iconic character actors, Sydney Greenstreet and Peter Lorre. After he sends an innocent man to the gallows, Chief Scotland Yard inspector George Edward Grodman (Greenstreet) is unceremoniously called upon to resign. After his successor, the arrogant Superintendent Buckley (George Coulouris) insults Grodman, the former inspector concocts a diabolical crime scenario which could indict his friend Emmric (Lorre) and make Buckley look like a fool.
Though rich in foggy London atmosphere and boasting two deliciously ripe performances from the leads, Siegel and company make a crucial mistake in giving Grodman's dark intentions away before what should have been a shocking finale.
  I feel as if I were drinking at my own wake.
Siegel's second film for Warners was the intriguing, but muddled melodrama Night Unto Night
starring Ronald Reagan as John Galen, an epileptic scientist who relocates to a haunted old mansion on a South Florida beach. Galen's research is interrupted by a beautiful widow (Viveca Lindfors) and a philosophical artist (Broderick Crawford) who both offer friendship and comfort to the disturbed man. The scientist seems on the road to recovery but some off-the-cuff comments made by the woman's drunken sister (Osa Massen) drives Galen to the brink of suicide. Awash in noir-ish atmosphere, Night unto Night came to a curious close just as the tropical action began to simmer.
    There's nothing you can't tell the woman you love.
Though unhappy with the studio's constant meddling Siegel signed a long term contract with Warners that would soon be terminated as the industry went into a box office slump. Without a studio to call home for the first time since he arrived in Hollywood Siegel turned to the most unlikely of suitors, Howard Hughes.
Hughes took over the bereft RKO Studios shortly after he made a string of disastrous independent productions in which he managed to alienate three of the industry's finest filmmakers, Howard Hawks, Max Ophuls and Preston Sturges. Suspicious of Hughes' inclination to cast girlfriends in leading roles, Siegel was delighted to find his new boss had adopted a "hands off" policy concerning their first collaboration, The Big Steal
. This shaggy dog story reunited Robert Mitchum and Jane Greer, the romantic leads from Jacques Tourneur's stunning 1947 noir Out of the Past, in yet another Mexican adventure penned by screenwriter Geoffrey Homes (David Mainwaring).
Duke Holliday (Mitchum) and Joan Graham (Greer) are wary strangers united in the pursuit of Fiske (Patrik Nowles), a slippery flim-flam man who left Joan at the altar and bilked Duke out of $300,000 of U.S. Army payroll. Duke, in turn, is given chase by the pugnacious Captain Blake (William Bendix), an unsympathetic army cop who, as it turns out, wants a piece of the action.
Possessing little darkness or danger, it's a bit of a stretch to call the quixotic The Big Steal a noir. The wry, relaxed film soaks the up sunny Mexican culture and both Mitchum and Greer seem to be thoroughly enjoying the wild ride. As evidenced by Sydney Greenstreet's bizarre dream sequence in The Verdict, Siegel wasn't adverse to exploit his expertise in montage and, here, Greer's white-knuckle car chase turned out to be a thrilling harbinger of things to come.
   I hate spending the night with an empty revolver.
As we shall see, long and winding roads would transport Siegel's protagonists in and out of danger in his epics of the Underworld (Baby Face Nelson, The Lineup and Charley Varrick). Once again, Siegel was offered a long term contract with RKO but this time he took a pass. He quickly found his newfound independence came at a price.
For the next four years Siegel bided his time and honed his craft, bouncing from Universal Studios, back to RKO, then to Columbia and even filming an independent production (No Time for Flowers) with wife Viveca Lindfors. Siegel's first western The Duel at Silver Creek
is an Audie Murphy vehicle more memorable for the colorful, albeit miscast, villains (Stephen McNally and Faith Domergue) than its bland star. Siegel kept the action moving at a clipped pace proving the Chicago-bred boy could sit tall in the saddle.
   How to handle a six-gun and poker is all I know.
Siegel was given better leads (MacDonald Carey and Teresa Wright) for Count the Hours
, an underrated noir-potboiler about wary defense attorney Doug Madison (Carey) who investigates the murder of a rancher to save his wrongly accused client from the death penalty. Putting his livelihood at risk, Madison takes on the unpopular cause and ultimately finds the DA has kowtowed to the prejudiced community by clearing the mentally-deranged killer (Jack Elam) and convicting the innocent man on circumstantial evidence.
At Columbia Siegel shot China Venture which followed the exploits of an American army unit sent on a mission to China to rescue a P.O.W. from the Japanese during WWII. As the Captain leading the charge Edmund O'Brien turns in another one of his patented ornery, performances in a solid, character-driven war flick. A veteran director, now over forty years of age, Siegel's career seemed to be stuck in the mud. There was a real danger of his becoming just another Hollywood hack unless he found a project worthy of his mercurial talents.
After having served time for nearly murdering a man he suspected of having an affair with his movie star wife (Joan Bennett), producer Walter Wanger handpicked Siegel to direct his new film about inmates doing hard time in Riot in Cell Block 11
. Based on a story by Richard Collins, this expose of an overcrowded prison would finally be a subject Siegel could get his teeth into. Shot in California's Folsom Prison with a cast of mostly no-names Riot in Cell Block 11 turned out to be a surprisingly thoughtful film about reforms within the flawed institution of incarceration.
Inmate Dunn (Neville Brand) and a band of prisoners kidnap their guards and cleverly orchestrate a takeover of their cellblock in order for their voices to be heard about bleak living conditions. They argue hardened criminals and mental cases should not be living together. The men are forced to eat slop, suffer brutal treatment from some of the guards, and live like animals in solitary cells. The conscientious Warden (Emile Meyer) is clearly on their side but his efforts to mediate with the state's governor falls on deaf ears leading to Dunn's fateful decision to sacrifice the guards, one by one until their demands are met.
Though groundbreaking in its day and certainly possessing many humane touches, the film's well-intended message tends to smack of liberal fantasy.
Similar heavy-handed idealism bogs down the gritty juvenile delinquent saga Crime in the Streets
—based on Sidney Lumet's popular TV show.
The charismatic Frankie Dane (John Cassavetes) leads a gang of teenage thugs in a series of gangland fights and minor crimes. When a neighbor, Mr. McAllister (Malcolm Atterbury) turns a gang member into the police, Frankie vows to kill the man. Social worker Ben Wagner (James Whitmore) spends much of his day trying to put Frankie's gang on the straight and narrow but he is constantly foiled by their nihilistic leader. Wagner begins to work on Frankie's wounded psyche, but it may not be in time to save the snitch McAllister from a side street stabbing. Whitmore's sanctimonious presence tends to distract us from the heart of the film, the tortured relationship between Frankie and his wise beyond his years little brother (Peter J. Votrian).
Although these two well-intended efforts haven't withstood the test of time at least Siegel was finally getting a well-deserved crack at better projects. His career trajectory continued upwards with his next project.
Based on a Colliers magazine serial
by the underrated Jack Finney, Invasion of the Body Snatchers
is a subtle sci-fi thriller about a small California town taken over by a soulless alien culture.
While on a business trip Dr. Miles Bennel (Kevin McCarthy) is summonsed home due to a rash of emergency appointments made by his patients, but when he returns he is surprised to find his ledger is filled with cancellations. Miles' curiosity is further piqued when a few emotionally distraught patients claim to not recognize their loved ones, even though he can find no logical reason to believe them. Miles and girlfriend Becky (Dana Wynter) get to the heart of the bizarre mystery when they find a perfect replica of their friend Jack (King Donovan) on the verge of coming to life. Terrified, they take refuge in Miles' home where they stumble upon a garden of human pods ready to assume their bodies. When Miles is unsuccessful in getting through to the FBI the awful truth dawns on him; his town has been usurped by the pod people.
Historical revisionism has often cast Invasion of the Body Snatchers as a parable of America during the McCarthy era, though there seems no real evidence either Siegel or Finney intended their efforts to be interpreted in such a matter. Nevertheless, it would be wrongheaded to think of Siegel's excursion into science-fiction as mere entertainment as it offers a terrifying portrait of a healthy, well-to-do community stripped of all individuality then led into the abyss of numbing conformity and totalitarianism.
    I never knew fear until I kissed Becky.
Siegel's cops and criminals often tended to be kindred spirits involved in high stakes cat and mouse games that go far beyond a layman's understanding. Though the director thought little of Private Hell 36
, it actually turned out to be a top-notch noir about good cops-gone bad.
When $300,000 of counterfeit money goes missing in a robbery, Detectives Cal Bruner (Steve Cochran) and Jack Farnham (Howard Duff) are assigned to the case. They enlist nightclub singer Lili Marlowe (Ida Lupino) to help them pin the john who tipped her some of the phony dough. When the suspect dies in a crack-up on the highway Bruner pockets $80,000 of the stolen loot. He tells Farnham to keep quiet and they will split the money.
Bruner wants to run away with Lily to Mexico with his half of the booty but Farnham wants no part of his partner's scheme and is ready to come clean to Captain Michaels (Dean Jagger). Already suspicious of Bruner, Michaels sets a trap to ensnare the rogue cop just as he and his partner are about to go their separate ways.
   I dreamed I'd meet a drunken slob in a bar.
One of the great gangster movies, the little-seen Baby Face Nelson is the sordid saga of Lester Gillis (Mickey Rooney), a small-time hood with a Napoleon complex, whose fearless bank robbing exploits and penchant for cold-blooded murder made him the country's most wanted man in the early 1930s. A punk through and through, Gillis takes pride in his ill-gotten fame as Baby Face Nelson and his partnership with the legendary gangster John Dillinger (Leo Gordon). Like many Siegel protagonists Nelson plays by his own rules, trusting nobody outside of his loyal moll girlfriend (Carolyn Jones). But, once he betrays members of his own gang, Nelson seals his doom leading to a final, bloody confrontation with the Feds.
Always generous with his players, Siegel allotted ample opportunity for Cedric Hardwicke to shine as the letcher doctor who attends to Nelson and gave gnarly Jack Elam the rare chance to take center stage as a shady underworld figure who turns against his partner in crime.
Based on another hit TV series, the enthralling crime saga The Lineup
follows the exploits of two Miami hit men sent to San Francisco to collect heroin shipments unwittingly smuggled into the country by tourists arriving home from Asia. The upwardly mobile sociopath Dancer (Eli Wallach) and his mentor sidekick Julian (Robert Keith) hit the ground running, shaking down then killing a greedy ship crewman and a suspicious servant before meeting their Waterloo in the person of a little girl who used the powdery drug to decorate her doll's face. As the dragnet closes in, Dancer defies mob etiquette by trying to explain the unavoidable accident to "The Man" (Vaughan Taylor) but only ends up signing his own death warrant.
In the film's last half hour Siegel does a brilliant job transitioning a taut police procedural into a thriller of Hitchcockian magnitude—climaxing in a spectacular car chase on the hilly streets and unfinished highways of San Francisco.
  You don't understand the criminal's need for violence. 
Siegel's remake of Ernest Hemingway
's The Killers
has little in common with its first incarnation, Robert Siodmak's fatalistic noir
from 1946. While Siodmak expanded upon the short story's slender premise to follow the mysterious plight of its lovelorn victim, Siegel focused his attention on the cool-headed brutes hired to perform the rub-out.
Professional hitmen Strom (Lee Marvin) and Charlie (Clu Gulager) confront and murder an instructor at a school for the blind leaving Strom to question why there was such a high price on the head of a man who didn't run from his executioners. The thugs find that the dead man, former race car driver Johnny North (John Cassavetes), turned out to be an unwitting dupe for a heist planned by the gangster Browning (Ronald Reagan).
In need of a fast driver Browning enlists his hot-to-trot young girlfriend Sheila (Angie Dickinson) to seduce Johnny, but after the successful robbery she dumps the younger man and help Browning runs off with the dough. Strom concludes Browning ordered the hit, so he meticulously tracks the old crook and new wife down to a comfortable suburban home where the hit man makes his last stand.
Originally conceived for television, Siegel's tough as nails film takes a very Hemingway-esque attitude towards death and its players accept their fate as part of the high-stakes game.
I approve of larceny; homicide is against my principles.
The Hanged Man, the second film based on Dorothy Hughes' noir Ride the Pink Horse
, was another colorful television production featuring a stellar cast (Edmund O'Brien, Vera Miles, Norman Fell, J. Carroll Naish, etc.) set in the midst of a wild New Orleans Mardi Gras celebration.
   She has a dead fish where her heart ought to be. 
When the independent hit man Harry Pace (Robert Culp) learns his friend and partner Whitey Devlin (Gene Raymond) has been bumped off he vows to take out the man he suspects, corrupt union boss Arnie Seeger (O'Brien). Little does he suspect Seeger's wife (Miles) and her lover, the very much alive Devlin, have set Harry up to be their fall guy when they skip the country with Arnie's loot. Trying to avoid Seeger's thugs, Harry holes up with an impressionable gypsy girl (Brenda Scott) who tries to protect him from a grim fate.
Even while Siegel began to get attention from auteurist critics in Europe and the States his career in Hollywood continued to be a checkered-one. Working on mediocre programmers (An Annapolis Story, Spanish Affair) and television shows (The Doctor, Frontier and Adventure Showcase) provided a paycheck and helped bide his time until juicier projects presented themselves.
The Gun Runners
, yet another film based on Ernest Hemingway's To Have and Have Not
, starred Audie Murphy as Sam Martin, a struggling boat owner blackmailed by an enterprising crook into running guns to revolutionaries in Cuba. After having brought the flashy Hanagan (Eddie Albert) to Havana illegally, Sam finds the smooth-talking man has bought the deed to his boat and threatens to foreclose unless he agrees to chauffeur Hanagan on a second journey to Cuba to conclude a shady deal.
    Death is like an old whore in a bar.
Shot mostly on location, with dowdy Newport Beach standing-in for the Florida Keys, The Gun Runners is a looser yet still atmospheric re-telling of the Hemingway tale featuring a wonderful, scene-chewing performance by Albert.
     A man can't turn bad if it ain't in him to be bad.
Siegel's next film of interest Edge Of Eternity
would be another taut cop thriller.  Here, Deputy Sheriff Les Martin (Cornel Wilde) investigates three murders in an abandoned Arizona town. He is aided in his search by sexy Janice Kendon (Victoria Shaw) who ends up being fodder for the killer who kidnaps her in an effort to avoid arrest. Martin's pursuit leads him to the Grand Canyon where in the fever pitch climax the two men battle in a rickety miner's bucket over the yawning gulch of doom.
After having directed Fabian in Hound Dog Man Siegel made further concessions to pop culture by accepting an assignment to shoot a western starring Elvis Presley. Flaming Star
is an almost forgotten Elvis project, but with the possible exception of Viva Las Vegas
it may well be his best film. For Siegel's first western in nine years, he took advantage of some stunning Utah locales and made excellent use of old hand John McIntyre and regal Dolores Del Rio cast as the parents to the half-caste Pacer Burton (Presley).
    You work on my car, I'll work on your girl. 
When a band of Kiowas ambush and murder a defenseless family, the local ranchers suspect Neddy Burton (Del Rio) had supplied information to her former tribe leading to the senseless slaughter. Fearing the Kiowas want to reclaim their old hunting grounds Neddy makes a dangerous journey to meet with her sister and quell the trouble but she ends up being shot by a man wounded in the Indian raid. Pacer and his half-brother Clint (Steve Forrest) kidnap a reticent doctor to attend to Neddy but it proves too late.
Embittered by his dealings with the white community Pacer leaves his family to join with the Kiowas but it proves a bitter pill when he finds his father murdered by a member of his tribe. While out for vengeance Pacer is mortally wounded and sees the flaming star of death, so he retreats to the hills to join his dead parents.
  What's wrong with a gal that wears britches?
Aside from the slapped-together final sequence Flaming Star offers little in the way of Elvis camp and rather resembles The Searchers
in its taut take on pioneer life and racism on the range.
    Long as you live, don't ever ask me.
Siegel had to scramble to find jobs as the Hollywood studio system began to break down in the early 1960s. He continued to direct episodes of popular TV shows like The Twilight Zone
, Destry
and The Alcoa Theater while waiting for the right film project to present itself. A conscientious war film about a small army patrol left to defend a plot of barren land against a platoon of Germans turned out to be just the ticket.
In Hell is for Heroes
Siegel was given an offbeat cast of fashionable anti-heroes (Steve McQueen, James Coburn), Alpha males (Fess Parker, Harry Guardino, Joseph Hoover) and quirky character actors (Bobby Darin, Bob Newhart) as a battle-weary squad forced to hold a fort in a mostly hopeless scenario. The seasoned soldiers struggle to keep their spirits up and, oddly enough, it turns out to be the "characters" which make the most of the crumbling situation. Unwilling to die as mere pawns, fear finally drives McQueen and Coburn to make the ultimate sacrifice for the good of the unit.
   How long ago were you drinking to the Third Reich? 
Most of Siegel's interesting work during the 1960s was for television and that trend continued with the western Stranger on the Run
. Here, Siegel went against type by casting Henry Fonda as Ben Chamberlain, a broken-down rummy charged with a murder he didn't commit.
Railroad employee Vince McKay (Michael Parks) makes sport of Chamberlain's plight by turning the defenseless man loose so he can be tracked down by a posse. On the open plain, Ben befriends a black rancher Dickory (Bernie Hamilton) who helps give Chamberlain courage in taking a stand against the lawmen. Chamberlain escapes his pursues to take shelter at the home of the widow Valverda Johnson (Anne Baxter) whose son is part of the posse. Ben manages to clean up his act and with Valverda's help he is ready to talk sense to her naive boy and confront the unruly gang.
Based on a story by Budd Boetticher, Two Mules For Sister Sara
is another shaggy dog western about two iconoclasts who plot together to shake down then rid the occupying French army from a Mexican town.
After the mercenary Hogan (Clint Eastwood) saves the nun Sara (Shirley MacLaine) from being robbed and raped at gunpoint by three drunken bandits, she tells him of a Mission where the French keep a surplus of gold to fund their military. The unlikely pair set off towards the town but on the way they are ambushed by Indians and Hogan is nearly to death harpooned by an arrow. In an excruciating, and quite brilliant, sequence of events Sara extracts the arrow out of Hogan's back then helps the wounded and woozy man shoot a supply train off a bridge.
They are soon joined by Colonel Beltran (Manuel Fabregas) who, like Sara, is more interested in ridding the region of the French than stealing their gold. Hogan is not too surprised when he learns Sara is actually a prostitute masquerading as a sister of the cloth. When they put their final plot in motion, Sara impresses the unscrupulous gringo by putting her life in harm's way for the Juarista cause.
Bolstered by a delightfully weird Ennio Morricone score
, Two Mules for Sister Sara can't help but resemble the spaghetti westerns Eastwood just finished making with Sergio Leone but Siegel's spunky film is mostly devoid of the Italian's Old World cynicism. Siegel and Eastwood went on to create a series of films about rugged individualists but as one of the director's rare heroines MacLaine holds her own as a woman of pioneer spirit and true grit.
    Everybody's got a right to be a sucker once.
The 1960s would prove a transitional time for America's police departments as well-intentioned laws often shackled the hands of cops, leaving thugs greater opportunities to wreak havoc in the streets. A Democrat through and through, Siegel still bore the brunt of much liberal criticism when he made a series of edgy cop films which addressed these issues through the eyes of some iconoclastic policemen.
Set on the streets of Manhattan's Spanish Harlem and Times Square Madigan
is a sleek and intelligent police story about departmental politics. The derring-do of Detectives Daniel Madigan (Richard Widmark) and Rocco Bonaro (Harry Guardino) garner front page headlines, accolades from the public, and green-eyed envy from the other patrolmen at their precinct. Decked-out in designer suits and married to a wife (Inger Stevens) who lives beyond her means, Madigan is careful to avoid Police Commissioner Russell (Henry Fonda), a by-the-book cop.
When Madigan and Bonaro let murder suspect Barney Benesch (Steve Inhat) steal their guns the detectives are given seventy-two hours to apprehend the criminal or face Russell's wrath. When Benesch proves elusive and clues to his whereabouts tough to come by, tough guy Madigan crumbles under his Russell's steely, disapproving gaze. Determined to apprehend Benesch and secure his reputation on the force Madigan throws protocol aside by confronting the psychotic gunman.
Co-scripted by Hollywood blacklist victim Abraham Polonsky and filmed with panache by the brilliant Russell Metty, Madigan provided the template for such urban police TV dramas as Kojak
, Police Story
, The Streets of San Francisco
and a spin-off series of Siegel's film starring Widmark in 1972.
For his next film Siegel returned to New York City to make another cop tale of contrasts with the droll Coogan's Bluff
. Deputy Sheriff Walt Coogan (Clint Eastwood) flies to the big city to extradite the thug James Ringerman (Don Stroud) back to Arizona. Appalled to find the drug-addled Ringerman rehabbing in Bellevue Hospital, Coogan ignores the sage advice of Lt. McElroy (Lee J. Cobb) and uses some friendly persuasion to free the suspect into his custody.
But when Coogan is assaulted and the suspect goes free, the country cop has to navigate some unwieldy and unfamiliar terrain to track down his man. Coogan's ham-handed tactics fly in the face of the modern polices of the NYPD but, as always, Siegel remains sympathetic to the individual who follows his heart and wits to cut through red tape and finish the job at hand.
     You learn about a person when you hunt 'em. 
Siegel and Eastwood would expound on these touchy themes, pushing the envelope as far as it would go in the ultimate vigilante cop thriller, Dirty Harry
. Magnum-toting Harry Callahan (Eastwood) is a cynical San Francisco cop who has little use for protocol or the rights of criminals much to the chagrin of his superior (Harry Guardino) and the Mayor (John Vernon). When Harry uses excessive force in arresting a suspected serial killer (Andy Robinson), he is reprimanded and the prisoner set free to continue a spree of terror. Outraged, Harry vows to track the creep down and inflict his own brand of justice.
     I'm all broken up about that man's rights. 
Pauline Kael went so far as to brand Dirty Harry fascist and though today the film's violence looks relatively tame it did unleash a whole sub-genre of Ubermensch police thrillers (The Terminator
, Die Hard
, and RoboCop
etc.) and, of course, four more films with Eastwood reprising Harry Callahan
.
The Brave New World of '70s American cinema found the old studio vet Siegel at the peak of his creativity. The increasing violence and cynicism of the era helped account for a rise in popularity of low-budget horror flicks. Siegel's stylish entry in the genre The Beguiled
is a Grand-Guignol gothic chiller set in the Deep South during the Civil War.
Gravely wounded and left for dead by the Union Army, Corporal Joe McBurney (Clint Eastwood) is rescued by a little girl (Pamelyn Ferdyn) picking mushrooms in a field. McBurney is brought to a school for young women where the reluctant head mistress Martha Farnsworth (Geraldine Page) gives him shelter, but vows to turn him over to Confederate soldiers as soon as he is healthy.
Desperate to avoid spending the remainder of the war in a brutal Confederate prison McBurney tells a tall tale to Martha about being a peace-loving Quaker and charms her with his gentlemanly ways. Feeling cocky, he then makes love to three of the lonely women tragically unaware of the frustrated (and frightening) passions his manly presence has stirred.
  Sinning oughta be saved for more important things! 
Charley Varrick
(Walter Matthau) is a wizened bank robber whose latest caper goes terribly awry when his wife (Jacqueline Scott) is killed and he determines his big score is actually laundered mob money. Charley wants to hide the cash until the heat blows over but when his hothead partner (Andy Robinson) objects, he offers the younger man up to Molly (Joe Don Baker), a ruthless hit man the mob has hired to track them down. Aware he is going to have to stay one step in front of Molly in order to survive Charley draws upon his all criminal know-how to devise an elaborate scheme and trip-up the arrogant thug.
At turns funny and hardboiled, this clever and most enjoyable crime story finds the filmmaker completely in tune with his protagonist's independence, professionalism and wry outlook on life. Charley Varrick may well be Siegel's most personal and best film.
They're gonna work on you with pliers and a blowtorch.
Siegel's recent box office successes inevitably led to his being offered more expensive projects and while his two high concept spy thrillers are largely forgotten today they remain amongst the more watchable films made in the genre during the period.
In The Black Windmill
Michael Caine plays John Tarrant, a spy whose young son is kidnapped by a trio out for a government stash of diamonds. Suspected of being in cahoots with the plotters by his unfeeling boss Harper (Donald Pleasance) Tarrant steals the ransom and arranges to meet with the kidnappers in Paris where he is ransacked and turned into a fall guy. He sneaks back into England and with the help of his wife (Delphine Selrig) he finds out where his boy is being held and comes face to face with the high-ranking government official who set him up.
Like many of Siegel's Eastwood anti-heroes Tarrant is initially a cold and unappealing fish but the director's talent for nurturing the quirks of his talented performers does wonders in humanizing the spy and making the murky plot come to life.
Based on a novel by Walter Wager and a screenplay by future director Peter Hyams and Stirling Silliphant (The Lineup), Telefon
is an ambitious Cold War thriller about a rogue clerk for the KGB who sets off a chain of events that could trigger a nuclear war.
After learning of about a series of deaths of Soviet officials and a succession of terrorist acts set off by their sleeper agents in the United States, Colonel Malenchenko (Alan Badel) assigns Major Grigori Borzov (Charles Bronson) to kill the man responsible for triggering the incidents, Nicolai Dalchimsky (Donald Pleasance). Borzov meets his American partner Barbara (Lee Remick) in Canada and masquerading as man and wife they cross the border to begin their odyssey of cracking Dalchimsky's code and tracking down the imbedded agents.
Once again, Siegel doesn't dwell on the implausibility of the plot and keeps things moving at a steady clip. Probably sensing there was zero chemistry between his two leads, Siegel fleshed-out the back stories of the unwitting killers, making their ensuing acts of terror seem all the more shocking and senseless.
 Being paranoid doesn't mean we're not being followed.
The careers of most commercial film directors tend to wind down once they reach late middle-age, but Siegel continued to flourish well into his sixties. In an industry where you're only as good as your last film, it took real courage to for Siegel to make a western addressing the grim prospects of aging and death.
Set at the turn of the 20th century, The Shootist
finds the aging, legendary gunman John Bernard Books (John Wayne) arriving in Carson City to get a second opinion from a doctor (James Stewart) about his advanced cancer. When informed he has less than two months to live, Books vows to stop and smell the roses with his wary, widowed landlord Bond Rogers (Lauren Bacall). Books thwarts an attempt on his life but the deadly aftermath prompts the other tenants in the house to depart. Hoping to make amends and set an example for Bond's high-spirited son (Ron Howard), the dying Books chooses his birthday to make his final stand and he takes out the town's three bad men.
  Mr. Books, How is it you've killed so many men?
Much like The Man Who Shot Liberty Valance
, Siegel's elegiac film signifies a transition of the "eye for an eye" philosophy of the old west to a more civilized, if often morally ambiguous, way of life.
Like John Books, Frank Morris is a man with no loved ones and a shady past, but as he still has the prospect of a long life ahead of him he uses all his wits to try and get off The Rock in Escape From Alcatraz
.
After succeeding in breaking out of several other federal prisons, Morris (Eastwood) is transferred to the notorious jail in San Francisco's bay where no prisoner has ever survived an attempt to escape. Still, Morris isn't deterred by his plight and all his down time is spent familiarizing himself with the outside of the prison and his cellblock then acquiring makeshift materials to aid him in the breakout.
The Rock's sadistic warden (Patrick McGoohan) grows suspicious of Morris' communications with his neighbor, so he arranges to have this highly intelligent prisoner transferred to a different cellblock. Sensing the window of opportunity is closing, Morris alerts his fellow plotters it's now or never.
Like Siegel's other strong men of action, Baby Face Nelson, Lee Strom, Daniel Madigan, Harry Callahan, Walt Coogan, Charley Varrick and John Bernard Books, Frank Morris is one of "the last of the independents", insistent in following the beat of his own drummer, even if such paths lead to alienation or a cold, lonely death.
Some men are destined never to leave Alcatraz… alive.
If there were ever a filmmaker not cut out for the flash and dash of the 1980s it was Siegel and his two efforts to conform to the superficiality of the era were middling to flat-out bad.
The romantic caper Rough Cut starring Burt Reynolds and luscious Lesley-Anne Down as a pair of star-crossed jewel thieves pursued across Europe by Scotland Yard detective David Niven opens nicely, due in a large part to the sexual chemistry between the two leads, but the execution of the big diamond heist lacks the precision of Charley Varrick, thus lessening the impact of the twist finale.
Siegel suffered a heart attack during the production of Jinxed!
, a jumbled dark comedy about a night club singer (Bette Midler) and her card-dealing boyfriend (Ken Wahl) who conspires to kill her loser of a husband (Rip Torn). Midler's diva-like behavior on the set and the lousy reception accorded the film upon its release went a long way in souring Siegel towards the new Hollywood. He spent the final decade of his life writing his memoirs and mentoring appreciative film students.
Books on Siegel:
A Siegel Film: An Autobiography
– Don Siegel **** A charming, anecdotal autobiography where Siegel recreates many of his highly amusing experiences in Hollywood in a screenplay format. Somehow it works, making for an almost perfect book about filmmaking.
Films by Siegel:
1945  Star in the Night *** (short)
1945  Hitler Lives *** (short)
1946  The Verdict ***1/2
1949  Night Unto Night ***1/2
1949  The Big Steal ****
1952  The Duel At Silver Creek ***1/2
1953  Count the Hours ***1/2
1953  China Venture ***1/2
1954  Riot in Cell Block 11 ***1/2
1954  Private Hell 36 ****
1956  Invasion of the Body Snatchers ****
1956  Crime in the Streets ***1/2
1957  Baby Face Nelson ****
1958  The Spanish Affair ***
1958  The Gun Runners ***1/2
1958  The Lineup ****
1959  The Edge of Eternity ***1/2
1960  Flaming Star ***1/2
1962  Hell Is for Heroes ***1/2
1964  The Self-Improvement of Salvadore Ross (Twilight Zone Episode) ***1/2
1964  The Killers ****
1964  The Hanged Man ***1/2
1967  Stranger on the Run ***1/2
1968  Madigan ****
1968  Coogan's Bluff ***1/2
1970  Two Mules for Sister Sara ***1/2
1971  The Beguiled ***1/2
1971  Dirty Harry ***1/2
1972  Charley Varrick ****
1974  The Black Windmill ***1/2
1976  The Shootist ****
1977  Telefon ***1/2
1979  Escape From Alcatraz ***1/2
1980  Rough Cut ***
1982  Jinxed! ***