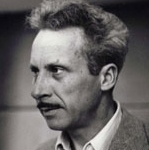 While the years immediately after end of WWII ushered in a Renaissance in American film, it was the bleakest of times for the French film industry. The well-made but impersonal pictures by craftsmen like Jean Delannoy, Claude Autant-Lara, Yves Allegret and Jean Gremillon took little inspiration from the poetic-realist masterpieces made by Renoir and Carne in the 1930s. Having spent nearly a decade as Renoir's assistant, Jacques Becker was cut from the same humanist cloth as his friend which would prove invaluable in breathing new life into French film.
Nearing forty when his career got off the ground Jacques was initially assigned the same conventional fare as his professional peers. As his confidence grew and talent evolved it became apparent to discerning critics Becker was an unusually astute observer of human behavior and one of the finest directors of women in French cinema. Just as he was finally getting the projects his talents merited Becker's life was cut short by, of all things, a weak heart.
Born into wealth, the young Becker found the prospects of a career in business stultifying, so he began to lay down roots in the flourishing artistic underground of Paris. He cultivated the friendship of Renoir, the son of the Impressionist artist Pierre Auguste, through their mutual friend Paul Cezanne, the son of another somewhat famous painter. Young Becker introduced Renoir to American jazz, helping influence his friend's bizarre experimental short Charleston
. After Becker finished his military duty in 1932 Renoir hired him to be his special assistant, a job he would hold until the brink of WWII.
Becker drew great inspiration from his mentor and the lively, chaotic spirit of films like Toni, Le crime de Monsieur Lange and, of course, La grande illusion
are evident in the protege's body of work. Becker would take a less enchanted view of the world than the master but during the 1930s the pair was bound by artistic temperament and the politics of the Popular Front, the French Communist resistance to the rise of fascism.
We can do nothing to stop the march of time.
In 1935 Becker collaborated with Renoir and five other directors to shoot La vie est a nous, a propaganda film for the Front. Seen today, the didactic hour long film often comes off as naive, especially in its embrace of the policies of the Soviet Union and Josef Stalin, but where the Nazi menace was concerned the Front proved to be one of the few sane voices in the wilderness.
Becker's relationship with Renoir ended when Jean chose to move abroad (first Italy then Hollywood) after it became evident the oncoming war would put an end to his artistic license in Europe. By 1939 Becker was set to direct his first film, L'or du Cristobal, but a clashing of sensibilities led to him walk off the set, leaving his career in limbo.
The Occupation was a nightmare for the spirited Becker but after spending a year in a German POW camp, he finally got the chance to direct Dernier atout, a lively tribute to the American gangster film set, oddly enough, in a sunny South American country.
Two pupils of the esteemed L'especteur Gonzales (Noel Roquefort) are assigned to solve a murder case in order to graduate from the police academy. They suspect the notorious mobster Toni Amanito (Gaston Modot) but first must deal with a crooked husband-wife team (Pierre Renoir and Mireille Balin) which is gumming up the works. Although the thread of the narrative is tangled from the get-go Dernier atout remains a good deal of fun due to the espirit de corps of the ensemble cast.
Becker truly came into his own with Goupi mains rouges, a rural whodunit about a crusty clan of villagers suspected of killing the mean-spirited woman who runs their household. When Tisane Goupi (Germaine Kerjean) confronts the man who suspects has robbed and perhaps murdered the family's dotty one hundred and six year old patriarch, she is surprised and beaten to death by another stranger lurking in the nearby woods.
The family initially suspects Eugene aka Monsieur, (Georges Rollin), a recently-arrived relative from Paris, may have done the deed to fleece the woman of a wad of cash but the wily uncle Leopold "Red Hands" (Fernand Ledoux) gets to the bottom of the matter where he finds a jealous suitor has perpetuated the crime. Becker brought out the best in a strong cast who etch out earthy and wonderful characterizations in this sour-humored provincial mystery.
Becker's next project Falbalas
transported him from the sticks to the wide boulevards of Paris for a biting take on the foibles of the fashion world.
Rather than concentrate on creating splashy new outfits for his important upcoming show, designer Philippe Clarence (Raymond Rouleau) is busy seducing the many beautiful women who inhabit his world. Bored with such easy conquests he turns his attention to the lovely Micheline (Micheline Presle), the seemingly unobtainable fiancee of his friend Daniel Rousseau (Jean Chevrier).
Using his powers of charm, Philippe sweeps Micheline off her feet but when it becomes clear she wants a commitment he backs out. Contrite, she ignores Philippe's change of heart and chooses to enter into a loveless marriage with Daniel. Philippe goes into a fit of despair then disrupts his successful fashion show by jumping off a balcony with a mannequin made up as Micheline.
Though Philippe is the straw that stirs the drink here, Falbalas remains mostly interesting for Becker's direction of the designer's coterie of adoring women, all of whom seem to have some sort of axe to grind with their flighty boss. Indeed, when Philippe is off-screen Falbalas tends to resemble George Cukor's dishy The Women
, a similarly entertaining "women's film" replete with useless men and gaudy fashion-sense.
Region PAL DVD No English subtitles.
Although these sort of commercial ventures were never among Becker's finest works Falbalas was certainly a lot more fun than most of what was being produced for French audiences during the bleak war years. Fortunately for all, this filmmaker was just beginning to hit his stride.
Having shown his versatility in different genres of commercial filmmaking, Becker would go small in a series of humanist dramas about young couples struggling to make a go of it in the big city.
Antoine and Antoinette
is the charming story of a young Parisian couple trying to make a go of it in a cramped urban flat while existing on low-paying jobs. Antoine (Roger Pigaut) is a typographer and his pretty wife Antoinette (Claire Maffei) is a clerk at a department store. She is constantly hit upon by male customers and a particularly lecherous shopkeeper, fueling Antoine's jealousy and insecurity about being unable to provide for his wife. Still, the clever girl finds little ways to take advantage of her would-be suitors, while remaining faithful to her handsome hunk of a husband.
When the couple finds they are in the possession of a winning lottery ticket, they let their dreams of the good life get the best of them and he misplaces the ticket. Antoine despairs over his grievous mistake and despairs over Antoinette's reaction. But, it turns out she is far more concerned about finding her husband than the missing ticket.
While Becker certainly borrows liberally from the Italian neo-realist style, Antoine et Antoinette is refreshingly free of the sort of heavy-handed allegory that makes De Sica's urban poems (Bicycle Thief, Umberto D., etc.) such chores to sit through. Becker's take on the proletariat is earthy and quite sexy, thanks largely to the delightful performance by Claire Maffei as the wife who uses her charms to win small favors and cool anxious heels.
If anything Becker's next film, Rendez-vous de juillet, is more energetic and less grounded than its predecessor. This time the protagonists are idealistic students, budding actresses and young musicians who romp through the streets and nightclubs of post-war Paris.
Bored with the prospect of following his responsible brothers into the family business, Lucien (Daniel Gelin) gets a grant to form an expedition to Africa where he will film the exploits of lost tribes.
Meanwhile, his own tribe of friends is splintering at the seams. Lucien's lovely girlfriend Christine (Nicole Courcel) is having an affair with her acting director and his best friend and cameraman Rousseau (Bernard Lajarrige) seems too content making time with his girlfriend Therese (the vivacious Brigitte Auber) and playing trumpet with his jazz ensemble to risk such an adventure. When other members of his crew admit they too have cold feet, an angry Lucien rallies the troops with a passionate speech.
Although Rendez-vous de juillet is rollicking fun, a current of melancholy runs through it. Uncertainty torments the band of friends. The level-headed Lucien finds himself lost in Christine's beauty even though he knows she will betray him and Therese fears the expedition will cool the smoldering fire between her and Rousseau.
When the travel day is pushed up, Lucien spends the wee small hours scouring the jazz clubs and boudoirs to gather his fun-loving crew. This journey into the unknown will be the final fling for the friends before they are forced to fall in line to please their bourgeois parents.
With Edouard et Caroline it became obvious Becker had found his muse in the person of Daniel Gelin. Here, he plays Edouard Mortier, a talented but insecure classical pianist married to the spoiled and tempestuous Caroline (Anne Vernon). Hoping to score Edouard a much needed break, Anne arranges for him to play at a party hosted by her rich and influential uncle Claude (Jean Galland). While dressing for the event, the nervous couple quarrels about clothes causing Edouard to leave in a huff.
When Claude's lecherous son Alain (Jacques Francois) sees Edouard has arrived at the party alone he makes a beeline to the Mortier apartment where he attempts to seduce Caroline. Although she insists she is ready to divorce Edouard Caroline manages to resist Alain's charms. The unlikely couple makes a late appearance at the party much to the horror of the hosts who have already made excuses for her absence. With the help of a rich, cuckolded American, Edouard learns a valuable life lesson and brings Caroline back into the fold…for now.
By pitting this earnest, proletariat artist against such a ridiculous band of the mostly idle rich, Becker created a nearly pitch-perfect comedy of manners.
Becker completed his quartet of films about tenuous love with Rue de l'Estrapade. The lightest of these chamber pieces follows the misadventures of Francoise Laurent (Anne Vernon), a young Parisian wife who suspects her race driver husband Henri (Louis Jourdan) is having an affair with a model.
Francoise confronts Henri with damning evidence then moves out of their apartment and rents a small flat in a building occupied by working-class people and bohemians. The pretty woman captures the attentions of a brooding young composer (Daniel Gelin) who she uses in hopes of making her straying hubby jealous.
Despite the best efforts of a tried and true cast, Becker's frothy take on the bourgeois couple never captures the aura of anxiety and the bittersweet-ness which made the series' first three films so poignant. This lack of interest in his two lovers was a sign Becker needed to move on to a grander stage.
During the 1950s as Becker's style sobered as the themes of his films took on greater weight. His fluid camera became more stationary and his protagonists grew pessimistic. Becker embraced his poetic anti-heroes head-on even as their downward spirals led towards an inevitable crash.
Set in the French countryside at the turn of the 20th century, Casque d'Or
follows the tragic plight of an ex-convict ensnared in a dangerous sexual triangle. After a lazy afternoon river ride a pack of men and women reconvene at a music hall on the Seine.
Flirtatious Marie (Simone Signoret), the golden-haired girlfriend of local thug Roland (William Sabatier), takes a shine to Georges Manda (Serge Reggiani), a recently released prisoner trying to go straight as a carpenter. She invites the outsider to waltz and after a graceful spin on the floor, Manda comes face to face with the angry Roland. The men inevitably square-off and after a violent struggle Roland is killed.
Drawn back into the vicious circle of the underworld Manda goes on the lam with Marie. Against Georges wishes the ill-fated couple is given "protection" by Leca (Claude Dauphin), a local mobster who has eyes for Marie. Through Leca's heartless machinations the walls quickly close in on the ex-con whose noble intentions lead him straight to the scaffold.
The harsh and sublime Casque d'or proved to be a watershed event for Becker who turned into an A-List director overnight.
His next major project, the psychological gangster film Touchez Pas au Grisbi
, follows the plight of Max (Jean Gabin) and Riton (Rene Dary) two veteran gangsters who pull off a fifty million franc heist in gold only to be betrayed by Riton's young girlfriend. Looking to cash-in his ill-gotten nest egg for an overdue retirement Max is appalled to find the gold is actually only worth thirty five million francs on the street.
Bad luck continues to dog him when the treacherous Josy (Jeanne Moreau) informs rival gang leader Angelo (Lion Ventura) of the heist. Angelo quickly arranges for Riton's kidnapping in exchange for all of the loot. When Max delivers the ransom, a gangland war ensues in which his network of old gunmen make a valiant last stand, but not in time to save the unlucky Riton.
Shot in atmospheric black and white by cinematographer Pierre Montazel and buoyed by a cast of underworld mugs and molls Grisbi recalls any number of Warner Brothers' gangster films from the 1930s and '40s. But unlike its brawny American cousins, Becker instills a deliberate pace that better suits his melancholic anti-heroes. Indeed, Riton's anti-climactic, off-screen demise seemed appropriate for a classy old hoodlum who spent his life operating in the shadows.
Becoming a director of such unexpected box office successes also meant Becker would be assigned expensive, impersonal projects clearly intended to entertain mass audiences.
Ali Baba and the Forty Thieves
was ostensibly a vehicle for the popular, horse-faced comedian Fernandel, who mugs shamelessly in the lead role. Beyond the superb Moroccan location shooting and some exquisitely-designed Islamic interiors, there isn't much to recommend in Becker's disappointing first color film.
Region 2 DVD No English Subtitles
Becker's attempt to bring an iconic detective to life on the screen in Les aventures d'Arsène Lupin
suffers from a similar disconnect from its tried and true source. Yet, it seems likely Becker found much to like about his charming protagonist. Rather than flesh out the fantastic side of Maurice LeBlanc's narratives, Becker stuck with portraying Lupin as a gentleman burglar of taste and refinement with an eye for the ladies.
The resulting film is an elegant, old world entertainment which inevitably disappointed fans of the serial. Becker took on these commercial assignments in order to be rewarded plums more worthy of his talents. He didn't know his time was running short, but he still had a couple aces up his sleeve.
Region 2 DVD No English Subtitles
Alienation played an important role in Becker's next film Les amants de Montparnasse
(Montparnasse 19), an anguished and eloquent bio-pic of the tubercular Italian painter Modigliani. Handsome, charismatic, and self-loathing Amedeo Modigliani (Gerard Philipe) is also a womanizer, a drunk, and a drug addict who has the bad business sense to abuse the few patrons of his paintings and sculpture. Nevertheless, the wastrel's friends go to extremes to have his paintings shown and beautiful women are willing to throw their lives away and join him in the gutter.
Les amants de Montparnasse opens with Modigliani stumbling to the house of his Parisian patron and former model, the author Beatrice Hastings (Lilli Palmer) for some cash and a quick fix. After this humiliating episode, he attends an art class and flirts with fellow student Jeanne Hebuterne (Anouk Aimee), a beguiling, sexually-innocent novice. After a blissful fling, Jeanne appalls her conservative parents with news she intends on running away to the South of France with her Jewish artist boyfriend.
Modigliani's happiness is short-lived as a long-awaited exhibition of his paintings is panned by rigid taste-mongers and the event ends in scandal. Friend and art dealer Leopold Sborowsk (Gerard Sety) arranges to sell Modi's paintings to a private collector, but the artist's wounded pride kills any chance of making a profit.
Modigliani is left to sell his drawings to disinterested café dwellers until sickness overtakes him. Fame will come in death when the greedy art dealer Morel (Lino Ventura) takes advantage of Jeanne and buys the fruit of Modigliani's blood, sweat, and tears for pennies on the dollar.
Becker's swansong Le trou
is the strange odyssey of Claude Gaspar (Marc Michel), a car dealer sent to prison for the attempted murder of his estranged wife. While awaiting trial Gaspar is assigned to a communal cell with four other prisoners serving hard time. The older men are originally suspicious of the well-heeled Gaspar, but once he proves his in-house mettle they invite him to take part in an elaborate escape plan.
Gaspar is assigned to watch the guards while his cellmates dig a tunnel beneath the prison cell, funneling their way to the city sewers and freedom. As the day of escape draws closer, Gaspar learns the warden wants to meet with him. The prisoner is given the startling news his wife may withdraw her charges. Even though he will likely be freed in days, Gaspar makes the curious decision to push-on with his new comrades in their plans for escape.
Just as the men are ready to bolt their cell is raided and the four instigators are humiliated in front of the cellblock while the informant Gaspar walks free.
Though it turned out to be his final film, Le trou feels like a transitional piece. The empathy displayed by the prison guards and the unspoken camaraderie between the cellmates owes more than a little to La grande illusion but La trou visually and stylistically tips its cap to the newer, existential fare (especially Bresson's A Man Escaped
) that changed the face of world cinema during the 1950s and '60s.
The cinematography (by future Bresson cameraman Ghislain Cloquet) is stark and cold and the performances by the stoic prisoners are even more understated than those of the duty-bound mobsters in Touchez pas au Grisbi.
In the middle of this austere mise-en-scene is Claude Gaspar, Becker's most enigmatic protagonist. Though good-natured, Gaspar is an outsider to both his hardscrabble cellmates and in the free world where he lives off his wife's money. Gaspar learns valuable life lessons from his cellmates but thinks nothing of plotting a future with his wife's seventeen year old sister. Becker keeps Gaspar's betrayal a mystery as well.
Upon hearing the good news from the warden it seems mad that Gaspar still intends on going through with the escape, but he gives no indication he will turn his new friends in. This masked man seems to look forward to a new, anonymous life on the lam which makes a desire to return to his muddled past all the more curious.
Books on Becker:
Becker's scant but superb body of work never got its due recognition even during the 1960s, the peak years of auteur film studies. Francois Truffant writes glowingly of the director in a superb 1954 essay reprinted in Cahiers du Cinéma: The 1950s
(ed. Jim Hillier). But probably the most revealing look at Becker is found in Jean Renoir's memoir My Life And My Films
, an affectionate portrait of two kindred spirits who changed the landscape of French filmmaking forever.
Films by Becker:
1936  La vie est a nous *** (segment)
1942  Dernier atout ***
1943  Goupi mains rouges ***1/2
1945  Falbalas ***1/2
1947  Antoine et Antoinette ***1/2
1949  Rendez-vous en juillet ****
1951  Edoudard et Caroline ***1/2
1952  Casque d'or ****1/2
1953  Touchez pas au Grisbi ****
1954  Ali Baba and the Forty Thieves ***
1957  Les aventures d'Arsene Lupin ***1/2
1958  Les amants de Montparnasse ***1/2
1960  Le trou ****