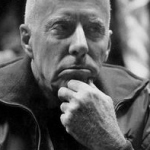 The scenario of a classic Howard Hawks film usually plays out something like this:
A group of hardboiled guys have turned their backs on the comfortable life to toil in:
A). A tiny airport in a Third World country
B). A chaotic newsroom in a large metropolis
C). A jungle in wild Africa,
D). The cockpit of a racetrack
E). A lawless town in the old west.
There is the Hero whom everyone looks up to. There is the Flawed Guy, a decent sort who has failed badly in a job—and therefore, life—because of drunkenness, cowardice or just bad plain luck. There are the Cynical Sidekicks who take the piss out of the Hero and make the Flawed Guy's life miserable. There are two women in the clique. One is a Good Girl, the other a Dame. The Good Girl adores the Hero, but he makes a play for the Dame. There is a big job to be done. The Hero gives the job to the Flawed Guy who desperately needs self-redemption. In the meantime, the Hero tosses over the Dame and takes a shine to the Good Girl. The Flawed Guy grapples with his demons and fears he won't be up to the task. But then, the Hero pulls a few strings behind the scenes and the Flawed Guy comes shining through. Fade out.
Well, it's not exactly like that in every Hawks movie, but he did get more mileage out of a few simple dramatic scenarios than any other important director in film history. Hawks pretty much subscribed to the philosophy; if it ain't broke, don't fix it. And through such sketchy outlines a highly original American artist flourished mightily.
Hawks was born into a rich family with a WASP pedigree. His original American ancestors were indentured servants in the Massachusetts Bay Colony of the 1630s before buying their freedom and eventually their own farm. Over the next two hundred years, the family gradually moved westward before settling in Goshen, Indiana where Howard Hawks was brought into the world. Finding little to interest him in the family businesses, Hawks' father first moved the family to Wisconsin then to Pasadena, California as a cure for his wife's poor health. Howard turned out to be an indifferent student and even admission to New Hampshire's prestigious Exeter Academy did little to tweak his interest in the academic life. Hawks flunked out and returned to California where he finally graduated from high school. His parents' old money influence helped Howard get into Cornell University where he majored in technical engineering.
While summering back in Pasadena, Howard took up auto racing and while spending time at the track he made fast friends with the swashbuckling cinematographer and future MGM director Victor Fleming (Gone with the Wind
). The macho Fleming helped his protégé get grip work with directors Marshall Neilan
and Cecil B. DeMille leading to his first job behind the camera shooting experimental footage in Neilan's production of the Mary Pickford classic The Little Princess. Hawks enlisted in the Air Corps in 1917 but he spent the rest of the war stateside, frustrated while toiling as a flight instructor. After he was discharged from the military Hawks returned to Los Angeles to get back into the movie business. Rather than work his way up from the bottom, Hawks formed his own production company and enlisted Neilan and Allan Dwan
as directors. The resulting films didn't fare well at the box office and gave little personal satisfaction to the young man footing most of the bills.
Hawks wanted to have more creative input, so he set his sights towards actually directing a film. In the meantime, he gained valuable hands-on experience by writing and producing Jack Conway's cavalry-thriller set on the Mexican border, Quicksands. Hawks' knowledge of the film business soon got him a plum job as a production editor at Famous Players-Lasky, but when no offers to direct appeared on the horizon Hawks moved on and landed a similar job for his friend Irving Thalberg at MGM. Hawks' bosses took great advantage of the young man's good taste in choosing stories, his expertise in casting and an uncanny talent in saving problematic films from box office disaster. But they couldn't understand why an up-and-comer with such promise would want to take up the lowly job of directing pictures. After spending a productive but mostly frustrating year at MGM, Hawks quit the studio to pursue his destiny.
It didn't take long for Hawks to sign on with Fox Studios. While he was learning the ropes at the studio such first rate directors as John Ford
, F.W. Murnau
, Raoul Walsh
and Frank Borzage
were helping turn Fox into one of the most exciting places to work in all filmdom. Fortunately for Hawks he was given the freedom to develop his craft. His first directing effort The Road to Glory (not to be confused with his WWI film from 1936) was an unusual drama about a jazz baby (May McAvoy) who finds God after going blind as result of a car wreck. It seemed a peculiar theme for the hard-boiled Hawks to take on, but since the film has been lost it is nearly impossible to analyze his motives.
The first surviving Hawks film Fig Leaves is a light-hearted Adam and Eve comedy transported to modern day Manhattan where the male of the species (George O'Brien) is a plumber and his mate (Olive Borden) is an unhappy homemaker. Eve's complaints of having little to wear fall on deaf ears, so when she meets a fashion designer (George Beranger) she lets the smitten man hire her as a model at his department store. She keeps this news a secret from Adam until he sees her modeling a racy outfit at the store. When Eve returns home to find her neighbor (Phyllis Haver) wearing a coat Adam had intended for her, she tosses the gold digger out and reclaims her man. The Germanic influences of both Murnau and Lubitsch were felt on Paid to Love, a colorful romp about an American who escorts a King from a small European country around naughty Paris.
A Girl in Every Port
is Hawks' most widely seen silent mostly due to the presence of the transcendent Louise Brooks in the female lead. Here, she plays Marie a saucy French diver who outwits Spike (Victor McLaglen) and Salami (Robert Armstrong), two globetrotting sailors looking for love in all the wrong places. We first find Spike resenting Salami because of his practice of branding girls in every port with tattoos. The men become fierce rivals aboard their ship which takes them from the South Seas, to South America then Europe. But once Salami saves Spike from drowning they become bosom buddies. They step up for one another to combat barroom brawlers, pick-up local dames and finally turn their backs on the luscious but two-faced Marie. While nowhere near as lofty or noble as his best work A Girl in Every Port is the silent Hawks film which comes closest to fitting his classic template.
  She's got a figure like an eel!
After Girl, Hawks' career at Fox began to peter out. While The Air Circus gave him the opportunity to make a film about flying, his fast-paced story about two young prospective pilots attending aerial school was grounded by the studio's insistence in adding sound after shooting had wrapped. Fox further bungled Hawks' next film, an adaptation of E.C. Bentley classic British mystery Trent's Last Case, when they decided NOT to use sound because of star Raymond Griffith's raspy voice. When Hawks protested he was fired. He quickly learned 1930 was not to be an ideal time to be out of work.
Faced with the prospect of recreating himself in Hollywood, Hawks choose to make his first true sound film combining World War I and aviation, two subjects that were, not so coincidentally, proving to strike popular chords with audiences of the era. Based on a story by John Monk Saunders, The Dawn Patrol chronicles the tenuous existence of the members of a British Air Squadron as they await orders to fly suicidal missions over nearby Germany. The selfless men pass what could be their final hours drinking and making fatalistic banter, setting the tone and creating the stylistic blueprint Hawks would use for the rest of his career. Company commander Dick Courtney (Richard Barthelmess) strikes up a friendship with pilot Doug Scott (Douglas Fairbanks Jr.) until he learns the younger man is the culprit who stole the heart of his fiancée. Out of spite Courtney sends Scott out on what he anticipates to be a mission of no return. But, in the end, Dick's conscience gets the best of him and he heroically tries to make amends to Doug and the company.
For The Dawn Patrol Hawks forbade his actors to resort to theatrical techniques, so favored by most directors in early sound films, and encouraged them to speak naturally. After having experienced tragedy when his director brother Kenneth had been recently killed shooting aerial stunts for his own film, Hawks threw caution to the wind by making his air-battle sequences truly state of the art. Hawks' first true talkie holds up remarkably well and certainly carries more lasting resonance than Edmund Goulding's slick 1938 remake
starring Errol Flynn.
I'll drink to that. To Scott-O! Sleep tight.
For Hawks' next project Warner Brothers loaned him out to Columbia where he made The Criminal Code, a jailhouse drama starring Walter Huston. Here, the venerable Huston plays Mark Brady, a former District Attorney assigned to become warden at a jail where he "sent up" many of the prisoners. The fair-minded Brady ultimately gets the respect of the inmates, but when he tries to get a stoolie off for snitching to a guard, convict Ned Galloway (Boris Karloff) decides to get his own bloody revenge. Unlike many of the slightly hysterical prison movies of the era, Hawks' film took pain to emphasize the monotony of life in stir, where resentments linger and fester, before finally exploding in cataclysmic violence.
Looking to capitalize on the current gangster film craze, the eccentric independent producer Howard Hughes hired Hawks to recreate the legend of Al Capone in Scarface
. Aiming to emulate the violent, fast-paced Warner Brothers films that had helped define the genre, Hughes hired Little Caesar
author W.R. Burnett
to write a script. After the frustrated Burnett quit the project Ben Hecht was brought on to bring his own snappy street cred to the film. The Broadway playwright had been a Chicago newspaperman and acquaintance of Capone at the height of the mobster's reign of terror in the Windy City.
Mother of Mercy! Is this the end of Rico?
Next, Hawks recruited Yiddish theatre legend Paul Muni to play Tony Camonte, the hit man who uses his wits and brawn to rise through the ranks to become the toddling town's most infamous citizen. Kept on a short leash by Hawks, the hammy Muni turns in a marvelous performance as a cocky thug destroyed by greed and his incestuous feelings towards his younger sister Cesca (Ann Dvorak). For his part, Hecht freely lifted material from Underworld
—his brilliant gangland collaboration with Josef Von Sternberg—threading fact with fiction expertly in chronicling the rise and fall of Tony Camonte.
  Cost me a thousand – Looks like a million.
Scarface has a hectic, unforgiving narrative. Brief, tightly-structured scenes showcase the opportunistic Camonte bumping off old bosses and Northside troublemakers while duping his current godfather Johnny Lovo (Osgood Perkins) into thinking he is a good soldier. But Tony thinks Johnny is soft, so he puts his boss in his place by stealing his blonde girlfriend Poppy (Karen Morley) then rubs the older man out in a successful takeover of the Southside crime empire.
The chink in Tony's armor is his deep feeling for Cesca, so when confronts her and his number one man Guino (George Raft) in a cozy love nest he guns down his old confidante, unaware he had married Cesca the night before. Looking to make a final break from her brother Cesca returns to Tony's hideout only to find the mobster is making his last stand against the police. While she puts up a brave fight to the end, the sniveling Tony gives himself up to the authorities rather than go out in a blaze of glory. Shot in luminous black and white hues—by future Hecht collaborator Lee Garmes—the no-holds barred Scarface remains the quintessential gangster flick of the 1930s.
  You're a butcher! That's what you are!
With his first three talkies hitting it big at the box office, Hawks was granted greater independence at his current home studio, Warner Brothers. In 1932 he went back to making films about tough, independent men who lived on the edge. The Crowd Roars
chronicles the rise and fall of Joe Greer (James Cagney), an Indy-Car champion who grudgingly takes his little brother Eddie (Eric Linden) under his wing and trains him to become a driver. Joe tries to steer Eddie clear of the fast life and dumps his hard-partying girlfriend Lee (Ann Dvorak) to set an example. Lee gets unwitting revenge when she sets Eddie up with her experienced girlfriend Anne (Joan Blondell), setting off a rivalry between the two brothers. After the death of friend and fellow driver Spud Connors (Frank McHugh) a guilty Joe slips into a downward spiral, disappearing from the circuit only to reappear to help win a big race for Eddie.
Though, this would be one of the few times women would be treated abominably in a Hawks film it's significant to note this bad behavior has sprung out of the male bonding between the brothers. The Crowd Roars is a transitional work in the Hawks canon, but that doesn't dwarf its impact as a grand entertainment. As with the stunt work in his aviation epics, Hawks took special care to make the race sequences thrilling. With the cameras placed squarely in the catbird seat of these primitive automobiles, even today attentive viewers can't help but feel a violent death is just around the corner.
  Ablaze with excitement-Women never Forget!
Violence of a different sort dominates Tiger Shark
, a rare Hawks melodrama. Struggling to survive as an immigrant fisherman in unfriendly San Diego, Mike Mascarenhas (Edward G. Robinson) loses his boat then his hand before rallying other Portugese seaman to buy their own ship to compete with the local combine. At first, things go well for Mike who takes out U.S. citizenship and even marries the daughter of a former shipmate, Quita (Zita Johann). Mike knows she does not love him, but he is thrilled to have her in his life. But, Mike's mood darkens when he learns Quita has fallen in love with his good friend the handsome Pipes Boley (Richard Arlen). Mike's jealousy turns into rage, alienating him from Quita and his fisherman friends before leading to his final, gruesome showdown with Pipes and the sharks.
  There's action only if there's danger.
After an altercation with Warners' executive Hal Wallis forced him out at the studio, Hawks returned to MGM to work for brother in-law Irving Thalberg. Once again, the maverick filmmaker was made to feel like a square peg at the Tiffany's of Hollywood studios. His grand plan of making another stirring WWI story, with William Faulkner in tow as screenwriter, was turned upside down when the studio insisted on including Joan Crawford as a most unwelcome love interest. Still Hawks and company managed to make something interesting out of Today We Live
.
It is romantic saga about a rich and neutral American Bogard (Gary Cooper) who moves into the English country manor of the Boyce-Smiths just after the outbreak of war. The home is rented out by the lovely Diana (Crawford) who has just learned her officer father has died at the front. Diana is soon joined in mourning by her brother Ronnie (Franchot Tone) and childhood friend Claude (Robert Young), both soldiers who torpedo boats for the Allied cause. Bogard falls in love with Diana and he soon joins the RAF as a pilot. When Bogard is reported dead the devastated Diana half-heartedly accepts a marriage proposal the good-natured Claude.
Months later, Diana and Bogard run into each other at the front and resume their affair until she finally has to break the news to him about Claude. Feeling no respect for the lighthearted younger man, Bogard offers to take him out on a dangerous raid where to everyone's surprise fearless Claude shoots down several German planes. Claude and Ronnie return the American's "favor" by taking him out on a torpedo run. While knocking out a German ship Claude is blinded by shrapnel. While convalescing, the wounded man learns his wife is in love with Bogard, so he arranges to go out with Ronnie on a gallant suicidal run.
Though certainly misshapen, Today We Live does not deserve its reputation as one of Hawks' lesser films. Once the Crawford scenes were in the can, Hawks turned his focus on the three men who engage in a duel of honor. Bogard, Claude and Ronnie test and push one another to extraordinary heights of derring-do climaxing in one of the director's most transcendent finales.
They're moving pictures, let's make 'em move!
Hawks' next project would take on a more ambiguous hero, Pancho Villa, in what he hoped would be a "warts and all" interpretation of the Mexican revolutionary's life. Unfortunately, the ambitious production (Viva Villa!
) got bogged down on location in Mexico City and after co-star Lee Tracy was thrown off the film for indecent exposure, Hawks was summonsed to Culver City where he either resigned or was fired. Tired of L.B. Mayer's meddling and the studio's laissez-faire attitude towards film directors, Hawks left MGM for good.
The ticket out of Culver City.
Though Hawks often bragged about his independence from Hollywood studios his extravagant lifestyle often drove him to take on impersonal projects to pay the bills. There is no other way to explain his putting up with Samuel Goldwyn, perhaps the most controlling of all the studio moguls. Not surprisingly, three of the four films Hawks made at Goldwyn lack his usual spontaneity and personality. Perhaps the only Hawksian elements in Barbary Coast and Come and Get It are his spunky blonde leading ladies Miriam Hopkins and Frances Farmer.
In Barbary Coast
Mary Rutledge (Hopkins) gives up her shady life in New York and takes a boat to San Francisco to marry a rich prospector. Upon arrival she learns her fiancé has been murdered, so she tries to make the best of a bad situation by working the crooked roulette wheel for the baddest man in town, Luis Chamalis (Edward G. Robinson). Her cynical ways are soon challenged by a romantic young poet (Joel McCrea) from Gramercy Park, but when the couple tries to run away together the angry Chamalis leads a posse to track them down.
  San Francisco is no place for a bad loser.
Farmer turns in, perhaps, her most memorable screen performance in a dual role in Edna Ferber's Come and Get It
, a big, brawny saga set in old Wisconsin. We first see her as Lotta Morgan, a saloon singer who has caught the fancy of an ambitious young lumberjack, Barney Glasgow (Edward Arnold). Though Barney loves the free and easy Lotta he marries another woman to advance his career, leaving the jilted singer to his friend Swan Bostrom (Walter Brennan). The rich and successful Barney returns home twenty years later to find Swan's daughter (also named Lotta) baring an uncanny resemblance to the true love of his life. The smitten Barney angles his way into Lotta's life and the cool young woman takes advantage of his hotheaded passion. Barney's son Richard (Joel McCrea) decides to confront Lotta, but he too falls in love with her leaving dad in the lurch.
Citing spiraling production costs, Goldwyn canned Hawks and brought in his favorite director William Wyler to wrap up the shoot. Having worn out his welcome at Warners, MGM and Goldwyn, Hawks pitched projects to smaller studios like RKO and Columbia where he would get more creative autonomy.
It would be five years before Hawks took on another pre-sold project, but a fat paycheck from Warner Brothers and the chance to work with his good friend Gary Cooper squashed any doubts he had might have had about making Sergeant York
. The film presented many challenges to Hawks and producer Jesse Lasky as their subject, the Tennessee-born WWI hero Alvin York, also happened to be a born-again pacifist who objected to the filmmakers glorifying his wartime exploits (which including the killing of twenty-five German snipers and capturing an entire enemy battalion). York, Hawks and Lasky reached a compromise and the hero appearing on the screen would be shown as a god-fearing man of conscience who had the strength to turn his back on fame and fortune.
Sergeant York is a good-natured bio-pic which tells Alvin's amazing story with sincerity and wry humor. Hawks doesn't romanticize the poor; York's family work hard for their bread and don't expect any handouts. Slippery Alvin gets by on his wits and the occasional jug until he receives a higher calling. His fire and brimstone baptism is frightfully convincing without being over the top. The experience leaves an indelible impression on Alvin that stays with him all the way to the German front. When he finds he must question his role in the war he returns home to his favorite mountain where he makes peace with his God.
You're no good, 'ceptin' for fighting and hell-raising.
Hawks' comedies stray from his classic outline but they stand on their own as an indelible body of work. Invariably these high-spirited films are romantic comedies of the screwball variety, a genre he helped invent. By casting passive, non-threatening male leads like Cary Grant, Gary Cooper and Rock Hudson, Hawks places women on equal footing with men indeed in many cases his brassy gals end up running roughshod over their poor fellows. This skewed take works best when the men aren't seen as monsters, mama's boys or complete idiots.
Hawks' first talkie comedy broke new ground on several fronts. Based on a popular Hecht-MacArthur play (which in turn was reinterpreted from Charles Bruce Millholland's play Napoleon of Broadway) Twentieth Century
is the story of two warring lovers, the bombastic theatre impresario Oscar Jaffe (John Barrymore) and his platinum blonde Trilby. Jaffe molds the inexperienced Mildred Plotka into Lily Garland (Carole Lombard), a Grande Dame of Broadway but when Lily finds his ego to be suffocating the life out of her she bolts to Hollywood to work in movies.
Piqued at Lily's insubordination Oscar "discovers" another leading lady and props her up in a series of highbrow box office disasters that drain his resources. Forced to flee Chicago Oscar runs into film star Lily on the train to New York City and offers her the lead in his biggest spectacle to date; the mother of all Passion Plays. An enraptured Lily falls for Oscar's pitch and signs on to do the play before learning the production's financial backer is dead broke and earmarked for the loony bin.
  We're not people, we're lithographs.
Aiming for a pure naturalism, Hawks' street smart players shoot their mouths off in an overlapping, rat-a-tat style, paving the way for screwball comedy and, decades later, the stream of conscience cinema of Robert Altman
. Hawks was always proud to point out Twentieth Century was the first Hollywood comedy where the leads were allowed to be ridiculous and, in hindsight, this creative choice is the only real flaw in an expertly constructed film. From the get-go, both Barrymore and Lombard mask their vanity and insecurities behind brittle facades with volcanic emotions lurking just beneath the surface. The inevitable conflicts are played out with ferocity and hilarity, but since Oscar and Lily are such monsters there doesn't appear to be much at stake. It's pretty clear they can and will survive, with or without one another.
Hot Lips, you incredible nincompoop!
Hawks' next foray into screwball comedy was much more assured and indeed Bringing Up Baby
might be the true masterpiece of the short-lived genre. Based on a screenplay by Dudley Nichols and Hagar Wilde, this delightful nonsensical film follows the exploits of stick in the mud paleontologist David Huxley (Cary Grant) who has the misfortune of encountering the daffy but highly appealing socialite Susan Vance (Katharine Hepburn). David first meets Susan on the golf links as he tries to talk an investor into funding his research. Susan's air-headed antics and casual takes on the rules of golf throw a monkey-wrench into David's plans and when she shows up at a subsequent dinner, where he plans to reconcile himself with the moneyman, he ends up insulting the heiress to be rid of her once and for all.
But fate and a rare dinosaur bone sends the unlikely couple to her aunt's house in Connecticut where a frisky dog buries the anthropological treasure in the backyard. Meanwhile, a leopard is delivered to the house and fearing the little pooch could be the entrée on the big cat's menu, the frantic David and Susan step up their efforts in finding the elusive bone. Inevitably, David realizes he's never had so much fun in his life, so he ditches his stuffy, sexless fiancée for the spontaneous Susan.
For the first time we find the Hawksian hero to be passive and indecisive, a sort of plaything for the more assertive female, ironically giving this man's man a revisionist reputation as a feminist filmmaker. Though Hawks' women tend to be narrowly drawn and were often merely supporters of their men, their individualism and take no prisoners' attitude did push a major envelope in freeing all Hollywood heroines from their long-suffering bonds. As silly as Susan Vance may seem she has the moxie to dump handsome David when it turns out his capacity for adventure does not equal hers. She ends up carrying the willing scientist on her back throughout their Connecticut odyssey until he finally realizes he has fallen in love with her cavalier spirit.
First you drop an olive, and then I sit on my hat.
Hawks' next comedy His Girl Friday
turned out to be an innovative and inspired remake of Hecht and MacArthur's assault on sensational journalism, The Front Page
. Working with screenwriter Charles Lederer, Hawks changed the gender of crack reporter Hildy Johnson and added a snappy prologue creating a humorous, expository outline of her failed marriage to editor Walter Burns. Making her first appearance in the newsroom since her divorce from her boss, Hildy (Rosalind Russell) shows up in tow with a new fiancé, insurance agent Bruce Baldwin (Ralph Bellamy). Hoping to entice Hildy to return to the fold, Walter (Cary Grant) asks her to cover that evening's execution of Earl Williams (John Qualen), a pathetic soul who accidentally shot a black policeman to death. Figuring Williams is being railroaded by the city's corrupt mayor Hildy takes up the cause and manages to finagle an interview with the prisoner.
  Tell her nothing. She's a woman, you fool!
Meanwhile, Walter uses all his wiles to keep Bruce distracted then detained until Hildy gets the headline-leading scoop. While being examined by a foolish prison doctor, Williams makes a daring escape sending the reporters scurrying across town in search of new leads. Looking to wrap up her assignment, Hildy stays behind at the prison and to her astonishment Williams falls into her lap. She calls Walter who hides Williams in the hope of smuggling him out of the prison. Williams is ultimately discovered but not before a fateful messenger exonerates the condemned man and exposes the scheming mayor.
His Girl Friday was a liberating film for women as well as a slap in the face to traditional American values. To modern viewers Hildy's yearning for simple married life flies in the face of her excellence as a journalist but we are never led to believe she will settle down in Albany with earnest Bruce Baldwin. For better or worse, Hildy's soul mate is the manipulative man who bullies and cajoles her into realizing her full potential, Walter Burns. Stylistically, His Girl Friday is nothing if not breathtaking. Encouraging his stars to freely improvise and turn the pace up a notch, we find the quick-silvery Hildy and Walter to be on an elevated level of snappiness, perched high away from plodding earthbound sorts like Baldwin who trudge towards their golden years armed with little more than an all-encompassing insurance policy.
He looks like that fellow in the movies – Ralph Bellamy.
Ball of Fire
is by far the best film Hawks made for Sam Goldwyn and it may well be his most charming work. Based on an original story by Billy Wilder and a screenplay by Wilder and Charles Brackett, Ball of Fire is a delightfully silly spin on Disney's recent hit Snow White and the Seven Dwarfs. Here, the enchantress is Sugarpuss O'Shea (Barbara Stanwyck), a nightclub singing moll linked to the notorious gangster Joe Lilac (Dana Andrews). Sugarpuss is recruited by Professor Bertram Potts (Gary Cooper), a researcher who is writing an entry on Slang for an encyclopedia. On the run from the cops, Sugarpuss moves into Potts' brownstone apartment building much to the delight to the seven elderly professors involved in the project.
Sugarpuss is a breath of fresh air to the moth-balled gentlemen and her teasing ways leads Bertram to believe he has a chance to win her heart. Unbeknownst to the professors, Sugar's heart belongs to Joe Lilac and she is angling for a way to get out of town undetected so she can marry the gangster. After duping the professors into delivering her to Lilac, Sugarpuss balks at getting hitched with him because she realizes she is in love with Bertram. But after being so terribly deceived Professor Potts is skeptical of the singer's love until one of his wise compatriots relates a Freudian theory to explain Sugar's true motivations.
As with so many of Wilder's screenplays written for other directors, the verbal idiosyncrasies and acerbic touches that run amok in Ball of Fire tend to overshadow Hawks' own contributions to the production. While deep sentiment was not his bag, Hawks softens the edges and directs with a sort of sweetness Wilder probably would have disdained. Bertram's sentimental and sexual education is another example of the experienced woman guiding the naïve man, a theme that would show up time and again throughout the body of Hawks' work. Ball of Fire was not a deeply personal work, but it remains a fascinating collaboration between two great masters of comedy and a genteel entertainment.
I'm going to show you what yum-yum is.
Hawks' post-war comedies with Cary Grant (I Was a Male War Bride and Monkey Business) tend to get the short-shrift especially when compared to the transcendent Bringing Up Baby, Only Angels Have Wings and His Girl Friday. And it is true neither Bride nor Business are easy to embrace for they both painfully chronicle a middle-aged man's foibles in love.
I Was A Male War Bride
finds Grant playing Henri Rochard a Captain of the French Army who finds inexplicably falls in love with the irritating but beguiling Catherine Gates (Ann Sheridan), an American Lieutenant stationed in Heidelberg after the war. After Rochard humiliates Catherine in front of her fellow officers, she turns their mission to find a German scientist into a miserable odyssey which, of course, leads to marriage. Just when love seems to conquer all the rules and regulations of the U.S. Army ties their honeymoon up in red tape. Sheridan is excellent as the WAC gal who knows how to push her man's buttons and Grant submits to her like a mangy whipped dog (with a horsehair wig). Hawks alternates the excruciatingly funny sight gags with some wonderful behavioral comedy then mixes in enough sexual yearning between the stars to make it all somehow believable.
On paper Monkey Business
appears to be a return to the sillier screwball comedy of Bringing Up Baby. Here Grant plays Barnaby Fulton, a happily married chemist whose fountain of youth formula has his fortune seeking boss Oliver Oxley (Charles Coburn) dreaming of future sexual conquests. But when the formula doesn't work on the chimps in his lab, Barnaby recedes into an absent-minded depression. Unaware one of the chimps has mixed up the test tubes, Barnaby decides to sample the formula (which has now made its way to the water cooler) and to his surprise it works. He reverts back to a carefree teenager and picks up Oxley's sexy secretary Lois (Marilyn Monroe) to take on a joyride in his new hot rod.
The formula ultimately wears off, but Barnaby is championed by the chemical company who look to make a financial windfall off his discovery. He remains skeptical until his wife Edwina insists on sampling the strange brew. Her own teenage odyssey puts Barnaby through the wringer and convinces the company to step-up plans to market the product. Further "experiments" by the Fultons and company executives lead to the realization it was Barnaby's chimp and not the chemist who concocted the elusive formula. Though not one of the more fondly remembered films in the Hawks' canon, Monkey Business remains one of the funnier Hollywood comedies of the early 1950s. Once again, Grant gets plenty of hostility thrown his way from women, his bosses and children, but through it all Barnaby Fulton turns out to be a beacon of sanity in a world gone mad.
  I'll pull that blonde hair out by its black roots!
It would be twelve years before Hawks would make another comedy but the public's vastly changing tastes didn't seem to influence his approach to the genre as Man's Favorite Sport?
featured another passive male lead (Rock Hudson) falling victim to clever women and his manipulative boss. Having made his reputation on the false premise of being a great outdoorsman, Roger Willoughby (Hudson) is the top sporting goods salesman at Abercrombie & Fitch. His comfortable existence is shattered when a daffy public relations expert Abby (Paula Prentiss) convinces his boss (John McGyver) to enter Roger in a fishing contest. Having never fished before, Roger is convinced he will be exposed and lose his job until Abby discovers his secret and tries to help him win the contest.
Shot in widescreen, Man's Favorite Sport has the same loose, leisurely style of Rio Bravo and Hatari! and is awash in gentle, affectionate humor. The underrated Hudson is quite convincing as the man's man who doesn't like the smell or feel of fish, but it's the fetching Paula Prentiss who steals the show as the zany screwball who can't help falling in love with the big poseur.
  It takes a girl to supply the answer!
Hawks' two musicals (A Song is Born and Gentlemen Prefer Blondes) were of a comedic nature but the director's talent shines through in only one of the films. Low on cash while divorcing his wife Slim, Hawks returned to Goldwyn Studios to direct a syncopated, Technicolor re-make of Ball of Fire. Starring the current box office champ Danny Kaye and voluptuous love interest Virginia Mayo, A Song is Born
is set once again in a stuffy NYC brownstone where a bevy of moldy professors are researching jazz culture for their encyclopedia project. Beyond working with jazz giants Benny Goodman, Louis Armstrong, Lionel Hampton and Tommy Dorsey, Hawks had minimal interest in the production and it shows on the screen. Harnessed into a passive role of an addle-minded professor, Kaye fades into the background and while Mayo gives it the old college try her Honey Swanson has little of the sass and sparkle of Sugarpuss O'Shea (Barbara Stanwyck).
A Song is Born was such a bad professional experience for Hawks it is surprising he would even try and make another musical, but when he did finally return to the genre he would turn out one of his most sunny and entertaining movies.
  Look at me, Professor Frisbee, as another tomato.
Based on a scandalous 1925 novel by Anita Loos
and the hit musical starring Carol Channing, Gentlemen Prefer Blondes
was likely to be a surefire hit even before cameras began to roll. Darryl Zanuck was hesitant to cast contract player Marilyn Monroe in the starring role as the gold-digging Lorelei Lee until he got assurances from Hawks and Howard Hughes he could borrow top star Jane Russell to play the sidekick Dorothy Shaw. Hawks then asked old friend Hoagie Carmichael to contribute new songs to Jule Styne's score and got one of his favorite screenwriting collaborators Charles Lederer to flesh out the revue-like book into a plausible story.
  I can be smart when it's important.
The film opens with the two showgirls from Little Rock hopping aboard an ocean liner to Paris in the hope Lorelei's fiancé Gus (Tommy Noonan) will become jealous enough to pop the big question. While on board the ship Lorelei manages to charm ancient diamond mine owner Piggy (Charles Coburn) into giving her his wife's expensive tiara. Once in Paris, Lorelei's credit is cancelled by Gus' angry father and the two women are questioned by police about the missing tiara. Broke and left out in the streets, the girls go back to work as showgirls and soon conquer the City of Lights. When Lorelei is threatened with arrest over the missing tiara, a handsome detective (who just happens to have the hots for Dorothy) finds Piggy trying to skip the country after having stolen the tiara back from the ditzy blonde.
Neither brassy Dorothy nor vulgar Lorelei personifies the typical Hawksian woman, but they are true chums and their warm friendship gives wings to what was an already exuberant undertaking. Ironically, Hawks wasn't even on the set to shoot the film's wildly campy musical scenes (credit is often given to either choreographer Jack Cole or cinematographer Harry J. Wild), but the director's spirit of fun had to have permeated the soundstage on those madcap days. While not as artistically ambitious or intellectually fashionable as the Minnelli or Kelly-Donen musicals being shot at MGM, Gentlemen Prefer Blondes deserves its own niche as being one of the most supremely pleasurable movies ever to be made in Hollywood.
Throughout the late 1920s and early 1930s Hawks turned out some very entertaining movies, but he seemed to be in search of a style to best express his love stories between men. We see glimpses of the glorious future in A Girl in Every Port, Dawn Patrol, The Crowd Roars and Today We Live but his vision finally came to fruition in Ceiling Zero
.
Based on a play Frank "Spig" Wead (hero of John Ford's The Wings of Eagles
), the action is set at a small Newark airport. Jake Lee (Pat O'Brien) is the manager of an airline that handles the U.S. Mail. He has a quirky roster of veteran fliers who brave the elements to deliver the mail. Enter Dizzy Davis (James Cagney), hotshot pilot, ladies' man, and long-time friend of Jake. Lee is wary of bringing the unpredictable Davis into the fold but he can't deny giving the talented flier a chance. Dizzy immediately gets on everybody's nerves by wooing Tommy Thomas (June Travis), a pretty nineteen year old pilot. In order to make a date with Tommy, Dizzy gets his old friend Texas Clarke's (Stuart Erwin) to cover his flight to Cleveland, unaware that a vicious storm is brewing outside. Texas crash lands the plane in Newark and while awaiting word on his condition Clarke's wife (Isabel Jewell) gives Dizzy a long overdue comeuppance.
  I'm in the arms of a fellow name Spig.
Meanwhile, the Feds inform Jake they have rescinded Dizzy's pilot license, but that doesn't stop Davis from taking one last shot at personal redemption. Like the prisoners in The Criminal Code, Jake, Dizzy and the pilots are curiously ethical and resent outside influences (the government, women, etc.) butting into their world. The devastated Dizzy didn't need Texas' wife to give him a dressing down, but the scene gives evidence of the frustration women must feel in such a male-dominated milieu.
Women have an even more difficult time getting in the good graces of their men in Only Angels Have Wings
, an updating of Ceiling Zero set in a colorful South American outpost. Cary Grant plays Geoff Carter, a tough as nails manager of a struggling airline owned by Dutchy (Sig Rumann). Looking to score a contract that will ensure the success of the airline, Geoff rides his fliers unmercifully but these brave men don't seem to mind. Geoff becomes irritated when two of his fliers are distracted by nightclub performer Bonnie Lee (Jean Arthur), a saucy and charismatic woman who reminds him of his great lost love. Geoff assigns the two men to dangerous duties then seduces Bonnie just as she is about to hop the next ship out of the country. Infatuated by the cruel man, Bonnie stays over for another week but Geoff continues to ignore her.
The stakes grow higher when Geoff's former flame Judy (Rita Hayworth) shows up on the arm of her new husband Bat MacPherson (Richard Barthlemess), a notorious pilot who once bailed out on his engineer. MacPherson is confronted by the other pilots and Kid Dabb (Thomas Mitchell) who turns out to be the brother of Bat's dead engineer. Short a pilot, Geoff grudgingly takes MacPherson on, but the pariah is only given the most dangerous missions. Meanwhile, Bonnie is making small inroads on Geoff, but she is ready to leave town once she learns Judy is the woman responsible for turning his heart to stone. Left in the dark by MacPherson, Judy asks Geoff why her husband is given the missions no other men will take. Geoff convinces the bad girl to work it out with MacPherson who is about to take on his most dangerous mission yet, with Kid in the co-pilot's seat.
The ultimate in stiff upper lip cinema, Only Angels Have Wings is probably the most perfectly realized Hawks film. A code of denial is firmly entrenched as a survival tactic used to keep the men from confronting death and losing their marbles altogether. The director keeps his lively performers in tow by having them underplay, but at the same time he allows them to step over one another's lines, creating a refreshing air of spontaneity. It is also one of Hawks' most moody and visually striking films (thanks in a large part to Capra's favorite cinematographer Joseph Walker). Only Angels Have Wings is also one of the great films about community. Everybody ultimately adheres to a set of rules that always don't seem fair but, in the end, make the most sense.
  I'm hard to get, Geoff. All you have to do is ask me.
Hawks' next film set in the not so friendly skies, Air Force
, follows another group of hardened professionals who, this time, are thrown together not by choice but by fate. Set in the days before and after the Pearl Harbor invasion the crew of an American B-17 are diverted to the Far East to hold fast against a pending Japanese raid. The fliers are a potpourri of guys; apple-cheeked boys from the Midwest, a son of a war hero, cab drivers from New York and Jersey, vets from the First World War, etc. The bad apple of the lot is Joe Winocki (John Garfield), a tail gunner who washed out of flying school and aims to quit the service when his time is up in two weeks.
But the war's devastation goes a long way in changing Joe's mind and he redeems himself in the eyes of the other men when in the film's most Hawksian sequence, he single-handedly brings the plane down with his mortally wounded pilot aboard. As in Sergeant York, the rah-rah propaganda and inflexibility of the storytelling brings Air Force down a peg or two, but the ethical soundness of these men puts this war-time effort among the works that fit the great Hawks template.
  Brooklyn? That ain't New York, chief.
Fast forwarding to the Cold War years, The Thing from Another World
brings a small air force expedition to the North Pole to investigate the crash of an unidentified flying object. Led by Captain Patrick Hendry (Kenneth Tobey) and Nobel Prize winning scientist Dr. Carrington (Robert Cornthwaite), the men find a space ship buried under several feet of ice then in their haste to get to the vehicle they accidentally blow it up. Fortunately, the giant, frozen body of the pilot looks to be salvageable, so the men carve it out of a large chunk of ice and bring it back to their outpost. As the scientists and military men await orders about what to do with the grotesque pilot, the ice he was encased in melts and he escapes. The Thing (James Arness) begins to terrorize the outpost and since outside help doesn't seem to be on its way, Captain Hendry ignores the pleas of Dr. Carrington and devises a plan to destroy the monster.
Though producer Hawks gave director's credit to his favored editor Christian Nyby, any casual viewer of The Thing from Another World can guess who really was calling the shots. With estimable help from screenwriters Charles Lederer and an un-credited Ben Hecht, Hawks expertly threads seeds of anti-Commie paranoia into what is essentially a Frankenstein story. Hawks splurged on production values hiring the resplendent cinematographer Russell Harlan and Dimitri Tiomkin to compose the score, but instead of hiring stars to play the leads he assembled a cast of no names who in turn give, perhaps, the best ensemble performance in a Hawks film since His Girl Friday. The relaxed camaraderie of the actors helps brings a needed jolt of realism to the trite supernatural story. The professional soldiers and scientists even get a kick out of Scotty the sarcastic scribe (Douglas Spencer), who provides comic relief.
  Knowledge is more important than life.
Rather than whip his audience into a paranoid frenzy Hawks has Captain Hendry and Dr. Carrington enter into civil arguments about what to do with the beast…until it is clear the man of science has gone off his rocker. Hendry's gruesome method in electrocuting the Thing still has the ability to shock after all these years. For better or worse, Hawks' sci-fi masterpiece spawned a series of similar flicks (The Day the Earth Stood Still
, War of The Worlds
, Invasion of the Body Snatchers
, etc.) that had audiences "looking to the skies" throughout the 1950s.
In the tradition of John Ford's Drums Along the Mohawk
and King Vidor's Northwest Passage
, The Big Sky is a rugged frontier adventure about a band of French and American speculators who trek up the Missouri River to trade furs with the Blackfoot Indians. To help sweeten the pot they bring along Teal Eye (Elizabeth Threatt), a feisty princess of the tribe who develops a sisterly affection for Jim Deakins (Kirk Douglas) and more complex feelings for his younger sidekick Boone (Dewey Martin). Along the way Jim has a finger amputated and gets nearly shot to death by renegades who work for a combine controlling the fur trade in the Northwest.
Mosquitoes don't bite you, do they?
Like the aforementioned slices of early Americana, The Big Sky

is an often brutal take on the pioneer life, but Deakins and his opportunist pals have little in common with the inexperienced soldiers and hopeful settlers of the Ford and Vidor films. This motley crew turns out to be just as savvy and ruthless as the unseen raiders and hostile Indians tracking their unwieldy ship up the treacherous river.
The Bogart-Bacall films (To Have and Have Not
and The Big Sleep) offered two of the most intriguing parts for a leading lady in all of Hawks' films. Legend has it Hawks patterned Lauren Bacall's performances after his cool, aristocratic wife Slim, a nickname slapped on the nineteen- year-old ingénue by Bogart in To Have and Have Not. But Bacall's saucy and insolent dames also owe some of their existence to the pen of Jules Furthman, the screenwriter who helped Josef von Sternberg create Marlene Dietrich's exotic screen persona. Never shy about cannibalizing his own work, Hawks asked Furthman combine elements Jean Arthur's good girl and Rita Hayworth's bad girl from Only Angels Have Wings to create his ultimate film feline.
Aiming to cash in on the popularity of Casablanca
, To Have and Have Not is set in Vichy-controlled Martinique where Harry Morgan (Bogart) and his drunken first mate Eddie (Walter Brennan) operate a boat for tourists and fishermen. Harry is approached by Gerard (Marcel Dalio) who asks him to transport a group of French resistance fighters to the island. Angered after being shook down by a band of shady Vichy cops the apolitical Harry takes on the job and enlists the help of the sultry transient Marie Browning. Relying on wits and experience Morgan navigates the French heroes to safety then coerces the sexy Slim into leaving the island with him.
  I think this is the beginning of a beautiful friendship.
Hawks, Furthman and fellow screenwriter William Faulkner disembowel the slight Hemingway novel on which the material is based and create a zesty Caribbean spin on Casablanca. But here, plot pretty much takes a backseat to some glorious characterizations led by sly cat Bacall and Brennan as the rummy sidekick. Bogart is also at his best under Hawks' laid back direction. Here, we find him deferring to Bacall who, though limited in talent, shows she can dish the attitude just as well as her future husband. Bacall's career as a leading lady faded in the 1950s as no other director seemed capable of bringing out the panther lurking behind the cool facade.
  You just put your lips together and… blow.
Hawks has been criticized for creating his female leads from the rib of their male co-stars, but when his tough cookies turned out to be so assured and individualistic, it's hard to make the case HH was indeed sexist. In The Big Sleep
, Detective Philip Marlowe (Bogart) finds himself comically pursued by intelligent, beautiful women while trying to keep his client's floozy daughter out of harm's way. Here, Hawks, Faulkner, Furthman and screenwriter Leigh Brackett cook-up Raymond Chandler's poetic crime novel into a rich jambalaya of Hollywood film magic.
We first see Marlowe summonsed to the greenhouse of invalid General Sternwood (Charles Waldron) where he accepts the job of keeping an eye on the old man's party girl daughter Carmen (Martha Vickers). Marlowe also learns an old friend from the police department, who also happens to be Sternwood's bodyguard, has disappeared without a trace. When Carmen is found at the scene of a murder, Marlowe covers the crime to the relief and consternation of her spoiled sister Vivian (Lauren Bacall). Marlowe soon learns the beautiful Vivian is being blackmailed by Eddie Mars (John Ridgely), who turns out to be the landlord of the murder house. Worried about Carmen's fate, Vivian fires Marlowe but the curious P.I. continues to work on the case leading to a fateful confrontation with the mobster Mars.
Trying to make sense of its convoluted plot is pointless, but The Big Sleep should be cherished as another Hawksian study of complex and unsavory characters. Once again, Bacall has the most interesting part as the spoiled and steely heiress of the Sternwood clan. Vivian's popping up in all the wrong places only adds to her mysterious allure and, curiously enough, places her higher in Marlowe's esteem.
Conversely, Bogart is made to look slightly ridiculous as a most unorthodox sex symbol. Hawks plants beautiful women at Marlowe's every turn, keeping the hard-boiled investigator continually off balance. Still, Marlowe seems unfazed by the cynicism and selfishness he encounters on his odyssey. Book store clerks, the detectives stalking Marlowe, the gamblers at Mars' nightclub, and even Vivian are all on the make. As the improbable events unfold the Sternwoods' plight takes a severe turn for the worse. The film's rainy, noir-ish look (compliments of cinematographer Sidney Hickox and art designers Carl Jules Weyl and Max Parker) creates a sinister pall over the sleepy suburbs of Los Angeles creating the impression Marlowe and Vivian may not get out this thing alive.
  I'm getting cuter every minute.
Hawks' five films with John Wayne (Red River, Rio Bravo, Hatari!, El Dorado and Rio Lobo) put the cap on his distinguished career in a most fitting fashion. In Wayne, Hawks finds a warmer and less urbane muse than either Grant or Bogart and the director likely found himself on more common ground with the legendary actor who was also born in the Midwest and grew up in sunny California. These later works, brimming with character and "characters", are no less Populist than Hawks' great 1930s films, but instead of urban environments they take place in the wide open spaces of the Old West and Africa. Like Grant in Only Angels Have Wings and His Girl Friday, Wayne plays the unquestioned leader, the man of experience to whom all must answer to.
The only film where the Duke's authority is questioned was the first between the two collaborators, Red River
. Here, Wayne plays Tom Dunson who after nearly twenty years of building his ranch from scratch in rural Texas decides to drive his cattle across the dangerous Missouri border to Kansas City. Embittered by the murder of his fiancée in an Indian massacre, Dunson is a stern taskmaster driving his men well past the limits of endurance during the three month odyssey.
After the ruthless rancher resorts to unusual cruelty in punishing a group of deserters the men, led by Tom's surrogate son Matthew Garth (Montgomery Clift), rise in mutiny against Dunson. They strip Tom of his guns and turn the drive towards a much closer and friendlier destination, Kansas. Dunson assembles a posse to track down the mutineers and his cattle, but when they finally meet up in Abilene Tom and Matt settle the score with fists instead of guns.
In Red River the director's typical love story between men takes a decidedly dark turn as Tom Dunson, the most complex Hawksian protagonist since Tony Camonte, has little room for compassion in his life. Dunson fears the thoughtful boy he brought up is too soft and hopes the cattle drive will help make a man out of him. But, Matthew's calm and steady leadership impresses the hired hands more than Dunson's dictatorial rule and when the big push comes to shove they decide to follow a new messiah.
  Get a shovel and my Bible. I'll read over him.
Camonte and Dunson are the most self-destructive characters in the world of Hawks and both monsters seemed destined to perish so something better may follow. By the end of Red River hard man Dunson makes-up with Matthew and there is an implication the era for land-grabbing pioneers is over and it will take a village to run the world hereon in. We shall see how these small communities evolve as director Hawks loosens the reigns during his last decade of filmmaking.
Rio Bravo
was intended by Hawks and John Wayne to be an answer to High Noon
, Fred Zinnemann's Academy Award-winning western starring Gary Cooper as a sheriff who appeals in vain to his cowardly townspeople for help in confronting a notorious gunman. Ultimately (and rather unbelievably), it is only his newlywed Quaker wife (Grace Kelly) who will stand tall with him when the clock strikes 12. A thinly-veiled critique of McCarthyism, High Noon irritated both the right-leaning Hawks and Wayne but, to their credit, they did manage to produce a more honest and far better film. Again borrowing freely from themes and characters from Hawks' earlier pictures (in this case Only Angels Have Wings and To Have and To Have Not) the director and screenwriters Jules Furthman and Leigh Brackett spun a familiar storyline for Rio Bravo.
  This is a dirty little village in the middle of nowhere.
When a gun-toting bandit (Claude Akins) kills an unarmed man, Sheriff John T. Chance (John Wayne) holds the man in jail fully aware the killer's brother Nathan Burdette (John Russell) is putting together a posse to bust the prisoner free. To fortify the jail the Sheriff turns to his Deputy "Dude" (Dean Martin), who has been made humble by the bottle, a young gunslinger Colorado (Ricky Nelson) and an old crippled sidekick, Stumpy (Walter Brennan) for help. Chance's trust in Dude sparks a new-found confidence in the once proud lawman. Sensing Burdette's gang is ready to attack, Chance politely turns down the town folks' offering of help and the chosen men heroically hold down the fort.
Hawks' distain for plot rings out loud and clear in Rio Bravo, but by cleverly setting up strong parameters in the first fifteen minutes the narrative never drifts. Dude is a desperate drunk who has sunk so low he will fish change out of a spittoon in order to buy a shot of whiskey. Chance tries to help his comrade in arms through tough love, while standing up to the bullying Burdettes who want to take over the territory. Colorado is a free agent gunslinger forced to choose sides for the first time in his life.
While preparing for battle, Chance finds love in the person of Feathers (Angie Dickinson) a former card shark turned good-time girl. Feathers is an amalgamation of vivid characters we've seen before. She's a dame with the street smarts of Judy MacPherson and a sex kitten with the vulnerability of Bonnie Lee and Slim Browning. Chance's awkward crush on Feathers turns out to be her redemption and after a while she joins with the motley crew left in town to face down the deadly Burdettes.
Not long into Rio Bravo we are only aware of that clan's existence by a distant lonely song warning of an imminent attack. But the ominous tune doesn't spook Chance, Dude, Colorado or Stumpy who exchange stories and song in the jailhouse. The townspeople feed off Chance's strength and good-nature believing he will ultimately deliver them from evil. One of the most moral films to come out of Hollywood, Rio Bravo remains an almost perfect marriage of art and entertainment.
  You want that gun, pick it up. I wish you would.
The critical and box office success of Rio Bravo helped Hawks realize a dream to make a film in the wilds of Africa. With the rollicking Hatari!
he would turn out his most relaxed and graceful movie. Here, Wayne plays Sean Mercer the pack leader of a group of animal catchers who comb the dusty trails of Africa to bag rhinos, giraffes, elephants, zebras and wildebeests (!) for big city zoos.
The group is dealt a serious blow when the unit's savvy veteran The Indian (Bruce Cabot) is nearly killed by a Rhino only to be saved by an emergency transfusion. The cocky donor, Chips (Gerard Blain), asks Sean if he can take the Indian's place much to the consternation of the crew and especially Kurt Muller (Hardy Kruger), former race car driver and right hand man to Sean. Kurt challenges Chips to a shooting match which ends in a draw. The two men's rivalry becomes further escalated when they both fall for Brandy (Michele Girardon), the daughter of the group's benefactor.
Meanwhile, Sean is thrown for a loop when a beautiful photographer Dallas (Elsa Martinelli) shows up on the behalf of a key donor to take publicity pictures. But, Dallas quickly shows her mettle and wins the heart of the group's handyman, Pockets (Red Buttons). But, to his dismay, Dallas is in love with Sean who doesn't want anything to do with her. Brandy then surprises both Kurt and Chips by throwing them over for Pockets. All that's left for everybody is to convince Sean he is a fool for snubbing Dallas.
These hot-blooded human mating rituals are only part of the story. Hawks deftly plays off the lusty nighttime hijinks with the crew's daytime activity, featuring several thrilling wild animal pursuits across Africa's eastern plains. Though Hawks publicly regretted never making another female discovery on the level of Lauren Bacall, it's hard to quibble with the likeability of Martinelli or Girardon, the spunky and independent women of this Ubermensch compound. Hatari! gives too much pleasure for many serious critics to consider it great cinema, but one can also make the argument only a frigid viewer could not be ravished by such confident and accomplished filmmaking.
You have been drinking a little, hm?
Red Line 7000
, Hawks' updated take on the stock car circuit, has the same seamless style of Hatari! but without any stars aboard to keep it on course. This sprawling study of the lives and loves of speed racers and their women crashed into theatres with a resounding thud. As out of touch as Hawks clearly was with 1960s pop culture—and it borders on the ludicrous here—Red Line 7000 remains plenty interesting as the ultimate example of his Late Impressionist style. Though the flimsy narrative ultimately loses its way we can at least still marvel at the director's unflagging ability to create enticing Hawksian women out of actresses  (Marianna Hill, Laura Devon, Gail Hire) typically relegated to television and bit parts.
El Dorado and Rio Lobo complete Hawks' late western triad with Wayne, but they are too often dismissed as mere imitators of Rio Bravo. In these three films the focal point of the narrative remains the same; Wayne and his small band of men and women are holed up in a jail with a prisoner to be turned over to a U.S. Marshall. But in the two latter films, Hawks and Wayne take a more roundabout way of getting there.
In El Dorado
Cole Thornton (Wayne) is a gun for hire who turns down a job from Bart Jason (Ed Asner) when he learns the greedy financier is only out to make a land grab at the expense of local ranchers. On his way back into town Thornton kills a young man who has fired at him and he in turn is shot by the victim's sister Joey MacDonald (Michele Carey). Before he heads back to the border, Thornton ignores a doctor's warning that his wound could leave him paralyzed if he doesn't get medical treatment promptly.
Months later, Thornton is in a bar where gunslinger Nelse McLeod (Christopher George) and his gang hold front. When a young man knifes one of the desperados in revenge for killing a friend, Thornton steps in to help him escape. After learning Thornton's identity, McLeod (one of the four fastest guns in the west) offers his rival a job working for Jason. Before turning McLeod down, he learns the only man keeping Jason from owning all the land outside El Dorado is the town drunken Sheriff J.P. Harrah (Robert Mitchum), another one of the four fastest guns and Thornton's friend. Thornton returns to El Dorado with the young man, Mississippi (James Caan), in tow. On the way, Thornton (a third member of the four fastest guns) tries to teach Mississippi to shoot but, failing that, he buys him a double-barreled shotgun instead.
The men return to the terrorized town to find Harrah on a bender and McLeod's men holding up in the local saloon. Thornton and Mississippi help Harrah dry out and over the next couple days the small band of unlikely lawmen capture several of the gunslingers and Jason. Concerned about the fate of his girlfriend Maudie (Charlene Holt), Thornton attempts to meet her at the town hotel. While fighting with McLeod's men Thornton's medical condition flares up and he and Mississippi are ambushed. Thornton is kidnapped then exchanged for Jason at the town jail. Just when things look their bleakest Thornton devises a plan of attack where his rag-tag crew surprise McLeod and Jason at the local saloon and take back the town.
Though direr than its illustrious predecessor, El Dorado is another rhapsodic Hawks film promoting community that takes time out to address aging and mortality as well. He-men Wayne and Mitchum (who is quite wonderful here) are hamstrung by their weaknesses and have to lean on some unlikely but loyal friends to get by. Having recently survived his first bout of cancer, Wayne had to have been intrigued by Cole Thornton's bleak predicament. It's always a shock to see John Wayne fail, but when the big man becomes vulnerable here the little community picks itself up by its bootstraps and digs in against the enemy. Of course, Wayne would explore and exploit his final illness in his very fine swansong The Shootist, but the hope which flowers all around El Dorado springs more eternal.
  I'm lookin' at a tin star with a… drunk pinned on it.
By the early 1970s Hollywood's Romantic take on the old West began to grow stale. Critics and audiences were being wowed by the revisionist Westerns of Sergio Leone (The Good, The Bad, and the Ugly
), Sam Peckinpah (The Wild Bunch
), Robert Altman (McCabe & Mrs. Miller
) and Arthur Penn (Little Big Man
). The professional in Hawks thought little of Peckinpah's gratuitous bloodletting and Penn's embattled conscience, so for his own swansong he would return to the tried and true formula of Rio Bravo to produce a Western of grace, humor and surprising power.
For Rio Lobo
Hawks and his longtime screenwriting collaborator Leigh Brackett chose to morph the Martin-Mitchum sidekick with the Colorado-Mississippi gunslinger in the person of Captain Pierre Cordona, AKA Frenchy (Jorge Rivero). After being the unwitting victim of a Confederate gold raid, Union Army Colonel Cord McNally learns from the captured Frenchy he has been deceived by a couple of his own men who were selling secrets to the Rebs. On the trail of the traitors, McNally meets up with Frenchy in Texas saloon.
The old rivals are called upon to defend the honor of one Shasta Delaney (Jennifer O'Neill), a former medicine show employee who is confronted by an albino deputy and vigilantes who want to bring her back to Rio Lobo. Shasta shoots the deputy and McNally and Frenchy mow down the rest of the men. The dead lawman turns out to be one of the traitors and Shasta tells McNally the man's partner, Ketcham (Victor French), is busying shaking down the citizens of Rio Lobo and stealing land all over the territory.
Upon his arrival in the occupied town, McNally learns the Sheriff (Mike Henry) and his deputies are in the employ of Ketchum. The terrorized citizens plead for McNally to help, so with the able assistance of Frenchy's sidekick Sgt. Tuscarora Phillips (Christopher Mitchum) and Phillips' eccentric father (Jack Elam) McNally kidnaps Ketchum and throws him in the town jail. On the way to get the U.S. Marshall Frenchy is apprehended by the Sheriff's men and held in exchange for Ketchum. In the final showdown, the town's Landowners band with McNally's little band and in a surprise attack they defeat the Sheriff and his goons.
  Well, I'll be a suck-egg mule!
Rio Lobo has always been looked upon as the weak sister of the Hawks-Wayne trilogy, but its very lightheartedness is refreshing in the wake of the darker El Dorado. Without Martin or Mitchum around, Wayne is the story here and he seems to enjoy himself in the role of the rascally Union officer. It's a relief Hawks chose not to push a 20something love interest upon the aging Duke, who is now deemed "comfortable" by the young damsels. While Hawks' directing of the women is awkward and he is clearly uncomfortable showing anything sexual on the screen, the presence of the younger actors seemed to invigorate the old lion. His filmmaking is buoyant with plenty terrific location shooting, especially in the breathtaking Civil War sequences. This bright and lively film indicates Hawks clearly could have kept making films in Hollywood but, alas, age and illness finally caught up with the master in 1977.
Books on Hawks:
Hawks on Hawks
– Joseph McBride ****1/2 This seminal collection of interviews is the closest thing to an autobiography available on Hawks. McBride gently prods the notoriously gruff director until he opens up to give a lively and provocative seminar on filmmaking and Hollywood.
Howard Hawks
– Robin Wood ****1/2 Wood is the greatest Hawks scholar and his study on the director remains provocative stuff. Wood's eye-opening takes on gender and genre might take your breath away. Out of print
Howard Hawks: The Grey Fox of Hollywood
– Todd McCarthy ****1/2 The brilliant Variety critic calls out Hawks on his arrogance and penchant for exaggerating the truth, but it's clear McCarthy is great champion of the director. This probing, well-researched tome remains the quintessential biography on the enigmatic man from Indiana.
Howard Hawks: Interviews
– Scott Breivold ed. **** Since Hawks liked to dwell on the same self-promoting stories and anecdotes many of these interviews can sound old hat. But, it's still a hoot to hear the old crank take on and charm leftist and feminist critics. If you can't find the McBride interviews this book is essential.
Howard Hawks, Storyteller
– Gerald Mast ***1/2 Mast's theories on Hawks run counter to the seminal writings of Wood and McBride but those who prefer the film studies of Bordwell & Co. may prefer this serious work of criticism.
Focus on Howard Hawks
– Joseph McBride (ed.) ***1/2 A collection of superbly written essays from Andrew Sarris, Wood, Manny Farber, Jacques Rivette, Molly Haskell and Henri Langlois. All the essays are available elsewhere, but you wouldn't go too far wrong if this was the only book you had on Hawks.
Films by Hawks:
1926  Fig Leaves ***
1927  The Cradle Snatchers ***
1928  A Girl In Every Port ***1/2
1930  The Dawn Patrol ****
1931  The Criminal Code ***1/2
1932  Scarface ****
1932  The Crowd Roars ***1/2
1932  Tiger Shark ***1/2
1933  Today We Live ****
1934  Twentieth Century ****
1935  The Barbary Coast ***1/2
1935  Ceiling Zero ****1/2
1936  The Road to Glory ***1/2
1936  Come and Get It ***1/2 (with William Wyler)
1938  Bringing Up Baby ****1/2
1939  Only Angels Have Wings *****
1940  His Girl Friday ****1/2
1941  Sergeant York ***1/2
1941  Ball of Fire ****
1943  Air Force ***1/2
1944  To Have and To Have Not ****
1946  The Big Sleep ****1/2
1948  A Song Is Born ***1/2
1948  Red River ****1/2
1949  I Was a Male War Bride ****
1950  The Thing **** (signed by Christian Nyby)
1952  The Big Sky ****
1952  Monkey Business ***1/2
1952  O. Henry's Full House ***1/2 (segment)
1953  Gentlemen Prefer Blondes ****1/2
1955  Land of the Pharoahs ***1/2
1959  Rio Bravo *****
1962  Hatari! ****1/2
1964  Man's Favorite Sport ***1/2
1965  Red Line 7000 ***1/2
1967  El Dorado ****1/2
1970  Rio Lobo ****