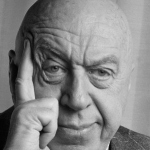 Otto Preminger is mostly remembered for challenging the production code in a string of daring films made in the 1950s and '60s and for being Otto the Ogre, the terror of Hollywood. Indeed, Preminger's skills as a producer and talent for stretching a buck went a long way towards making him America's first successful independent filmmaker, but as is the case with so many filmmakers who toiled in the studio system there is more than meets the eye, here.
During a brilliant and controversial forty-five year career as an auteur, Preminger made few friends and untold enemies with his authoritarian, take no prisoners method of dealing with the tender egos of his players and crew members used to doing things their own way.
But, it's hard to quibble with the results. Otto's cool Viennese ambivalence and envelope-pushing style produced many of the most evocative and sophisticated films made during the cinema's greatest era. A director whose celebrity rivaled Hitchcock in the 1960s, Preminger's remarkable body of work—with the famous exception of Laura—is almost completely neglected today; a happenstance owing more to the erosion of popular taste than an indictment on Otto's unflattering takes on humanity.
Born into a family of prominent Jewish lawyers, Otto took a fancy to the stage at an early age and shocked his father (an attorney general in the Austrian-Hungarian Empire) with news he wanted to forgo a career in law to become an actor. As luck would have it, the legendary, theatrical entrepreneur Max Reinhardt
was opening a performance space in Vienna and eager Otto was quick to enlist.
  The Theatre is a most joyous place to hide.
After an apprenticeship with Reinhardt, Preminger struck out on his own at the age of nineteen to obtain valuable experience as a director in the provinces before returning to Vienna to open his own theatre three years later. Looking to cut back on his workload Reinhardt rehired Preminger and Otto flourished in the grand old man's Theatre der Josefstadt, presenting a quixotic mix of classical and contemporary plays.
A victim of anti-Semitism in his youth, Preminger had grown increasingly wary of the Third Reich spreading its vile influence over the German speaking peoples. Seeing the writing on the wall, Otto jumped when 20th Century Fox came calling in 1935 with an offer to make movies in America.
Preminger had already got his feet wet directing Die grosse Liebe (The Great Love), an uneven but fairly accomplished weepy shot in 1931. In this early talkie about a mother who adopts a WWI veteran who may or may not be her real son, we get a first taste of Preminger's penchant for long takes and camera movement.
Once in the States, Preminger became bi-coastal attending many Broadway plays to do some scouting and get accustomed to the language, but he received little encouragement from his bosses in Hollywood. When he finally did get a chance to direct at Fox, Preminger was relegated to shooting the low budget Under Your Spell (starring Metropolitan Opera star Lawrence Tibbert) and Danger – Love At Work
, a You Can't Take it With You-inspired screwball comedy featuring Edward Everett Horton).
His patience was rewarded with the plum project Kidnapped
, based on the classic children's adventure story by Robert Louis Stevenson. But Otto found the material beyond his grasp, so after early rushes failed to impress studio boss Darryl Zanuck, Preminger was relieved from his duties and became persona non-grata at Fox. Otto gravitated back towards Broadway where he rebuilt his reputation by directing luminaries like John Barrymore and Laurette Taylor in several hit productions.
  Make the most of the best and the least of the worst.
An imaginative bit of self-casting in his production of Claire Booth Luce's Margin For Error
punched Preminger's ticket back to Hollywood. Several studios, including 20th Century Fox, were interested in adapting Margin for Error for the screen it was essential for Preminger to reprise his role as the double-dealing Nazi consulate, Karl Bauner. With Zanuck away assisting the war cause in Europe Preminger was prepared to strike a new deal with Fox. Aware he had been gray-listed in Hollywood because of his unceremonious exit from the studio in the '30s, Preminger offered to act in and direct the film, for no salary. Margin for Error proved a box office success but this topical comedy about a Jewish policeman (Milton Berle) chosen to guard the slippery consulate offers little evidence Preminger had grown as a film director.
When Zanuck returned to Hollywood and re-assumed his duties at Fox, he "promoted" Otto to the position of producer and assigned him, once again, to the B-film unit. Preminger was one of many producers attracted to Vera Caspary's upscale Manhattan murder mystery Laura
, but the novel's convoluted plot and unsympathetic characters seemed too thorny to mold into commercial gold. The determined Preminger pressed onward and armed with a brilliant script (by Jay Drafter, Samuel Hoffenstein, Elizabeth Reinhardt, and Ring Lardner Jr.) he finally got the green-light from Zanuck.
The estimable Rouben Mamoulian was assigned to direct Laura
but after a couple weeks on the set it became apparent he didn't have the spleen to bring out the inherit nastiness of Park Avenue society. So, with the blessing of his nosy boss Preminger took over the directing duties. Finally given material which appealed to his adult sensibility, Otto would transform this whodunit with a twist into a multi-layered tale of self-destructive love.
The elusive object of desire is the beautiful Laura Hunt (Gene Tierney), whose buckshot-ridden body is found in her Manhattan apartment. The immediate suspects are Laura's Svengali, the poison-pen columnist Waldo Lydecker (Clifton Webb) and her fiancé, the feckless loafer Shelby Carpenter (Vincent Price). Laura's most unusual suitor, the bitter and brooding Mark McPherson (Dana Andrews) heads up the police investigation. Much to the consternation of the resentful Waldo, McPherson spends much of his time at Laura's apartment, reading her correspondence, raiding her liquor cabinet then falling asleep under her romanticized portrait.
Lydecker's worst fears come to fruition when Laura (Gene Tierney) suddenly rises from the dead and falls for the "disgustingly earthy" McPherson. When it is determined the murdered woman is a friend and possible suitor of Carpenter, Laura falls under suspicion. McPherson grills her at the police station to remove any doubts he may have about her guilt in the affair. Fearing his influence with Laura is slipping, the unraveling Lydecker decides to kill his creation.
Buoyed by David Raksin's haunting theme, a delicious and deeply felt performance by Webb, the lush noir cinematography of Joseph LaShelle, and Preminger's cool and unyielding direction, Laura is a masterpiece of selective memory and thwarted passions. Although Preminger had been active in Hollywood for eight years there is certainly nothing in his early films that could have prepared those critics, or general audiences, for this refreshingly vitriolic take on a collection of Manhattan society figures.
I doubt they had a patient who fell in love with a corpse.
Much of the Preminger magic occurs as a result of an impeccable sense of dramatic timing, an unerring instinct in camera placement, and a talent for pushing his players to bring out the most in their parts. These subtle technical flourishes level the playing field in Preminger's photoplays and as we shall find, it's not always easy to distinguish between his protagonists and villains.
Along with Robert Siodmak
, Jacques Tourneur
and Anthony Mann
, Preminger was one of the great masters of film noir, but unlike his estimable peers Otto's take on the genre was more Behavioral than Expressionist. Familiar noir staples such as fateful camera angles, Germanic lighting and jagged editing techniques are rare in Preminger's crime films. He preferred using the long take—featuring his ever-fluid camerawork—to help build the level of tension and frustration of his self-obsessed players.
It's a technique which challenges the viewer to engage with what's going on the screen (and the world). Otto's probing style inspired many limited actors (Dana Andrews, David Niven) and actresses (Gene Tierney, Linda Darnell, Jean Seberg) into giving performances well beyond their true talent levels.
Based on a pulp novel by Marty (Mary) Holland and owing much to the sexually-infused writings of James Cain, Otto's second noir Fallen Angel
is the sordid story of Eric Stanton (Andrews), a scheming, dead-broke press agent stuck in a sleepy California town. Stanton wants to shack up with the sultry local waitress Stella (Darnell), but she won't bite unless he comes up with the cash to treat her to the good life. Driven by lust, Stanton marries the naïve local heiress June Mill (Alice Faye) with the intention of shaking her down and providing a nice nest egg for when he takes up with Stella.
The waitress, who turns out to be more of a tease than a slut, is appalled by Eric's mad gesture and dumps him in favor of an out of town salesman (Bruce Cabot). The next day Stella turns up dead and the sadistic investigator Mark Judd (Charles Bickford) suspects Stanton. Innocent, yet guilty all the same, Stanton flees to San Francisco with June where he bears witness to a peculiar act implicating the angry cop, who turns out to be another frustrated suitor of Stella.
Unlike Laura a good bit of Fallen Angel was shot on location, adding haunting dimensions to the pulpy material. And indeed, things aren't what they seem in this California coast town. Beneath the charming facade of Eric Stanton lies a disturbed being with a penchant for self-destructing just as the getting gets good. The alarmingly sensual Stella refuses to give herself to a man unless he produces a wedding ring and the promise of prosperity. The law and order cop Judd abuses his authority in his pursuit of Stella. Smothered by her old maid sister and small-town life, the virginal June makes the biggest leap of all by abandoning the comforts of home for life on the lamb with a husband she barely knows.
Fallen Angel conjures up an anxious world where misunderstandings run amuck and people lack the empathy to connect with one another. Despite a slip-shod finale, the film's hard-boiled philosophy jibed well with an increasingly wary generation that had survived both the Great Depression and the horrors of a World War.
  For only two together can enter Paradise.
Preminger's early success and professionalism made him an invaluable property to Zanuck who came to appreciate Otto's ability to step-in and take over difficult projects. Still, the choice of Preminger to take over two films from the ailing Ernst Lubitsch was a curious one given the differences in temperament and filmmaking styles. A Royal Scandal
was to be a remake of a silent Lubitsch comedy (Forbidden Paradise) chronicling the affairs of Catherine the Great. The project stuck close to the Lubitsch plan. The performers (including Tallulah Bankhead in one of her best screen performances as the imperious Queen) were rehearsed by the master and then efficiently filmed by Preminger. The resulting film is often funny and not hard to watch, but The Royal Scandal lacks the gravity and depth of feeling found in late period Lubitsch.
That Lady in Ermine
was begun by Lubitsch but he took sick and died of a heart attack with much of the film already in the can. As a tribute to his old friend and mentor, Preminger took over the old-fashioned, Ruritanian operetta but completed the shooting with little enthusiasm. The warm and cool styles of the two filmmakers turns the film into a mish-mash, an unfortunate happenstance since the charming musical sequences shot by Lubitsch recall his early work in the genre.
  Sparkling With Spicy Situations!
The Fan
, Preminger's adaptation of Oscar Wilde's Lady Windemere's Fan
, often gets lumped in with these films especially since Lubitsch made his own classic version of the play in 1924. Preminger's update strips the play of its good nature and the surviving humor is caustic rather than witty.
People are either charming or tedious.
The Fan opens in a bombed-out London in the days after WWII, where the ancient Mrs. Erlynne (Madeleine Carroll) schemes to re-claim a fan put up for auction. The item originally belonged to Lady Windemere (Jeanne Crain) who had died with her husband in the bombing raids at the beginning of the war. Mrs. Erlynne enlists the help of Lord Darlington (George Sanders), an old paramour of Mrs. Windemere who doesn't recognize the old woman. Mrs. Erlynne sits the legendary rake down and tells him the story of what really happened the night Lord Darlington nearly realized his dream of stealing the Lady from her dim husband.
Even as we are transported to the gay 1890s, little of the warmth and wickedness in Wilde's play is evident. Indeed, Preminger is most interested in the plight of the mysterious Mrs. Erlynne, a scandalous woman who longs to make contact with her long forsaken daughter, the virtuous Lady. When the young Lord Darlington makes his feelings known to his friend's pretty wife, Mrs. Erlynne sacrifices happiness and the hard-won control over her life to save the marriage.
  I can resist anything except temptation.
Preminger's biggest reclamation of his Fox period was Forever Amber
, a blockbuster production of Kathleen Winsor's best-selling novel set in London during the years after Cromwell's reign of terror. The sprawling Technicolor film began shooting with the talented Fox veteran John Stahl at the director's helm and future Gun Crazy star Peggy Cummins miscast as Amber. After the early rushes were judged awful by Zanuck both Stahl then Cummins were let go in favor of Preminger and Linda Darnell.
Fox's brunette bombshell took nicely to the role of Amber St. Clare, a virginal hussy who strays from her Puritan parents and country village in pursuit of the adventuring gentleman Bruce Carlton (Cornell Wilde). Masquerading as Bruce's cousin, Amber seduces the virtuous minor nobleman and moves in as his mistress. When the opportunity to privateer for the King arises, Bruce leaves Amber two hundred pounds and ditches her for adventure on the high seas. Amber is promptly swindled out of the money by a pair of shady merchants who then have her thrown in jail for failure to pay her debts.
While in prison Amber discovers she is pregnant and plots to escape so she won't share the same sad fate (execution) as other mothers who give birth to children in jail. Once outside, Amber has Bruce's child then runs with a band of shakedown artists until she is rescued by a gentleman who uses his influence to get her work as an actress in the theatre. Her showy performance in a command performance for King Charles II (George Sanders) impresses the monarch who unsuccessfully tries to arrange a date with the beautiful actress. Once again, Amber only has eyes for Bruce but she misreads the upright man and her attempts to win his love fall flat. Amber enters into a marriage of convenience with the elderly Earl of Radcliff (Richard Haydn) but leaves him to nurse a plague-ridden Bruce.
After an eye-opening visit from the Earl, Bruce breaks off from Amber and leaves England to stake a claim in the new colony in Virginia. Amber tries to make the best of a bad situation by flirting with the King and for once fortune seems to smile on her when the vicious Earl perishes in the Great Fire of London. Afterwards, Amber and her son live in the court of the smitten King Charles. But the monarch's faith in Amber is shook when she tries to win Bruce back by putting the King in a compromising position with Carlton's new wife. Bruce rubs salt in Amber's wounds by reclaiming his son from her, leaving her alone and without prospects of happiness at the ripe old age of twenty five.
  Can a common trollop help you to forget?
The film's long, difficult path to getting made, Preminger's post-production run-ins with censors, and the book's trashy reputation created an air of hostility towards Forever Amber. It is unfortunate because Amber is one of Fox's best historical epics and far better than the starchy costume dramas directed by the studio's roster of  Henrys (King, Koster & Hathaway). Continental Otto distills grog into pleasant champagne getting a splendid performance out of the underrated Darnell, who is very aware of the steamy effect she has upon men. Sanders is marvelous in the role of the lonely, dog-loving King who finds he can't buy a woman's love. Forever Amber turned out to be one of Preminger's most visually ambitious films of his early period, buoyed by the mood-drenched cinematography of Leon Shamroy, one of the director's most loyal collaborators.
Having established his worth as a company man Daisy Kenyon
provided Preminger the opportunity to create another unsettling drama about some very grown-up people who make Manhattan their home. Daisy (Joan Crawford) is a successful free-lance artist living alone in Greenwich Village. She is carrying on an unsatisfying affair with the rich lawyer Dan O'Mara (Dana Andrews), who remains married to wife Lucille (Ruth Warrick) for the sake of his two daughters. Looking to break-up with the smooth-talking barrister, Daisy encourages troubled vet Peter Lapham (Henry Fonda) to win her over but he is too haunted by his recent past to offer the stability she desires.
Dan's ambition gets the best of him, so when he blows-off Daisy to take on a controversial case in California she marries Peter and moves with him to Cape Cod. After losing his case, Dan returns to the city and makes an aggressive pass at Daisy. When Lucille catches her husband trying to woo Daisy she begins divorce proceedings. Dan makes a controversial choice to contest the divorce in New York and asks Daisy to testify for him so he can get visiting rights to see his daughters. Daisy breaks down on the stand prompting Dan to give up the case and forcing her to make a final decision between her two suitors.
  Anything logical makes me want to fight.
Seventy years on, Daisy Kenyon still comes off as remarkable adult fare. Dan's callous treatment of both Daisy and Lucille and Mrs. O'Hara's physical abuse of her young daughter would likely ruffle feathers in our politically correct world, but this clearly appalling behavior rings all too true. Andrews and Crawford have never been better than they are here, giving natural performances as a pair of sophisticated urbanites making a mess out of their lives. Since the legion of camp has long since claimed Crawford as their queen her more subtle performances in films like Daisy Kenyon tend to get overlooked for the pumping melodramas and horror flicks that brought out the beast in her.
The 1940s saw rise to an interesting sub-genre of films influenced by psychiatry, dreams, and hallucination. Hangover Square
, Gaslight
, Spellbound
, The Lost Weekend
and Portrait of Jennie
all featured troubled heroes or heroines at a loss on how to proceed in a nightmarish world. Preminger's twisted take on these topics, Whirlpool
(co-scripted by Ben Hecht and Andrew Solt), was a logical extension, or deviation, from Laura.
After being caught shoplifting from a department store Ann Sutton (Gene Tierney), the wife of a prominent psychiatrist, is saved from public humiliation by the smooth-talking hypnotist David Korvo (Jose Ferrer). An expert in the fields of astrology and flim-flam Korvo resembles Professor Madley, the charismatic "spook act" charlatan aided by Eric Stanton in Fallen Angel. Like Waldo Lydecker, Korvo becomes a Svengali figure to the vulnerable Ann whose careerist husband Bill (Richard Conte) is rarely at home. Looking to silence a troublesome ex-client Theresa (Barbara O'Neil), Korvo sets a hypnotized Ann up as the woman's jealous murderer while he undergoes a gall bladder operation. Caught at the scene of the crime, Ann has no memory of the awful event.
Bill Sutton suspects the invalid Korvo but his theory the astrologer hypnotized himself after the operation and escaped from the hospital to commit the murder is too implausible for the police. Nonetheless, a crusty cop (Charles Bickford) whose wife recently died during a gall bladder operation turns up the heat on the recovering Korvo. Looking to cover his tracks, Korvo returns to the scene of the crime where he comes upon Ann, Bill and the cop who are re-enacting the events of that fateful night. Bleeding from his surgical wounds, Korvo panics and collapses in a vain attempt to escape.
If overlooks the convoluted plot and new age rhetoric then Whirlpool plays as yet another witty take on the idle rich. The privileged class is ineffectual and weak, preferring to put its faith in soothing para-psychology rather than clinical, bottom-line science. The creepy Korvo holds court over his neurotic minions while spinning his evil web. He threatens his narcissistic clientele but, more often than not, he tells them what they want to hear. It is refreshing to find the hammy Ferrer so restrained in a role that could have brought out the worst in him. Perhaps feeling stress from the problems in her personal life Tierney's performance cuts very close to the bone. She would never be this effective again.
What counts isn't the frame, it's what you put in it.
Preminger was increasingly frustrated at having so little artistic freedom at Fox. Both Zanuck and the censors at Hollywood's Breen Office were keeping the Austrian maverick from making the sort of realistic films he felt the public wanted. Fortunately, Otto's loyalty to the studio paid-off and he was allowed to return to the mean streets of New York City to film Where the Sidewalk Ends
, a hardboiled noir about a rogue cop battling his own demons while investigating the murder of a crooked war hero.
We first see Detective Mark Dixon (Dana Andrews) being reprimanded by angry Inspector Foley (Robert Simon) for using roughhouse tactics in interrogating suspects. A lonely but dedicated cop, Dixon is haunted by the specter of his convict father and continually steps over the line in revenging himself on the city's lowlife. Called on to investigate a murder in the hotel room of mobster Tommy Scalise (Gary Merrill), Dixon suspects a cover-up. He tracks the fall guy Ken Paine (Craig Stevens) to a dingy east side apartment and when the drunken vet resists arrest Dixon accidentally kills Paine with a roundhouse to the man's skull.
The desperate cop covers-up the crime while trying to do good by Paine's estranged wife Morgan (Gene Tierney) and her cab driver father (Tom Tully), who has been falsely accused of his son in-law's murder. To set things right, Dixon sets out on a suicidal mission to frame Scalise for the killings. The hoodlum sees through Dixon's plan but makes the mistake of trying to humiliate the cop giving Dixon the window of opportunity to capture Scalise and his gang. Although the department is ready to arraign Scalise on both murders, Dixon comes clean on the Paine killing and turns himself in to Foley.
This take-no-prisoners noir marked the end of the superb Preminger-Andrews collaboration. Like Alfred Hitchcock, Preminger was very suspicious of law enforcers and he paints Dixon as a lost soul with anger issues he cannot overcome. He has few friends on the police force. His bosses and peers fear Dixon's dedication and primitive, yet effective, brand of justice. Dixon is redeemed by the curiously warm relationships with the women in his life. The episodes with Morgan and the hash-slinger Martha (Ruth Donnelly) give refreshing pause and bring a sense of normalcy to Dixon's bleak existence. But, feelings of unworthiness drive Dixon back to the blind alleys and abandoned warehouses for the fateful showdown with his kindred spirit Scalise.
I didn't know a guy could hate that much. Not even you.
By the early 1950s the big Hollywood studios were beginning to feel the effects of the devastating blow of a Supreme Court ruling which dissolved their monopoly over the nation's movie theaters and the rising popularity of television. Many film stars and directors chose to become independent players but, curiously enough, Preminger signed another contract with Zanuck. But this new agreement would allow Otto to produce his own films independent of Fox, freeing him up to make topical and controversial projects more to his liking.
On a loan out to Howard Hughes' RKO Preminger was assigned two of the studio's shining lights, Jean Simmons and Robert Mitchum, and John Ford's favored screenwriter Frank Nugent to make the shocking and deeply Romantic noir Angel Face
. When daddy's girl Diane Tremayne (Simmons) senses her cold stepmother (Barbara O'Neill) has effectively neutered her weak father (Herbert Marshall) she takes drastic measures in removing the major obstacle to her happiness. After Mrs. Tremayne survives an "accidental" gas scare in her bedroom, Diane uses her considerable charms to entangle ambulance driver Frank Jessup (Mitchum) into her winsome web. Frank leaves his longsuffering girlfriend (Mona Freeman) to become the Tremayne chauffeur unaware he will become an unwilling dupe to Diane's most diabolical scheme.
Although Preminger's bullying of Simmons on the set of Angel Face was truly unconscionable, he coerced a marvelous performance from the delicate British actress as the deluded ingénue willing to sacrifice all for love. One of this startling film's many highlights is the courtroom sequence where Diane's slippery attorney Fred Barrett (Leon Ames) does some unethical spinning to get his guilty client off scot-free. But Diane doesn't want to be free of Frank and when her new husband seeks to have their phony marriage annulled and move to Mexico, the clutching heiress treats him to her unique brand of vengeance.
  Your story was as phony as a three dollar bill.
Preminger's first film as an independent filmmaker, The Moon Is Blue
, is best remembered for helping shatter censorship codes in the United States and abroad. Having already directed the F. Hugh Herbert play
for a successful Broadway run, Preminger struck a deal with United Artists to distribute a film version of this light sex comedy. Herbert's screenplay was immediately rejected by the Breen board because of its cavalier treatment of sex and use of the words "virgin", "seduced" and "pregnant". Standing firm, Preminger and United Artists refused to make the requested cuts and the completed film failed to receive approval from the Production Code and was subsequently banned in three states.
Those taking The Moon Is Blue in for the first time must wonder what the hoopla was all about. Indeed, Preminger created a large comfort zone by filming this controversial little chamber piece with taste and uncharacteristic warmth.
Fresh off a broken love affair, handsome architect Don Gresham (William Holden) picks-up the naïve and pretty Patty O'Neill (Maggie McNamara) at the Empire State Building and brings the aspiring actress back to his Upper East Side apartment. Patty's blunt philosophy towards sex and dating shocks and amuses Don who hoped to seduce the virginal girl. While Don is out shopping for groceries, David Slater (David Niven), a ne'er do-well neighbor and father of Don's ex-girlfriend Cynthia (Dawn Addams), drops in for a visit and quickly put the moves on Patty. She is amused by his cynicism and invites him to stay for dinner much to the chagrin of Don.
The events of the evening head south from there, culminating in David proposing to Patty, Cynthia calling out Don to warn him about professional virgins like Patty and, finally, the young woman's cop father Michael (Tom Tully) finding his undressed daughter in Don's bedroom. When David realizes Don and the actress are meant for each other he ends his pursuit of Patty and vows to take Cynthia out of harm's way to Brazil.
  She called me a professional virgin.
Made during a period when adult comedies were on the wane, The Moon Is Blue turned out to be Preminger's best work in the genre. Hoping to take advantage of a growing film market overseas, Preminger simultaneously filmed Die Jungfrau auf dem Dach, an amiable German language version of The Moon Is Blue, starring the bland Hardy Kruger in the Holden role.
For his next Fox picture, Preminger re-teamed with Robert Mitchum in the sprawling River of No Return
, a northwest adventure shot in Technicolor and Cinemascope to show off Marilyn Monroe's blue-jeaned assets. The wide-screen process was tailor-made for an objective filmmaker like Preminger but this curious, intimate story is told through the eyes of an abandoned child looking for love and guidance in a rough and tumble world.
After spending a stretch in prison for killing a man who threatened a friend, Matt Calder (Mitchum) tracks down his son Mark (Tommy Rettig) to a west coast mining camp. The widower takes Mark to his farm where he is soon joined by Kay (Monroe), a good-time girl and her gambler boyfriend Harry Weston (Rory Calhoun). Since he is in a hurry to cash-in a claim up north, Weston wounds Calder then steals his gun and horse leaving the father and son defenseless. Kay stays behind to nurse Matt back to health but sensing the local Indians are about to attack he puts her and Mark on Weston's raft and the three of them ride the rough rapids upstream to catch-up with the gambler.
During the perilous journey Mark learns the man his father killed was shot in the back and the boy is also bewildered by Matt's cruel treatment of Kay, the one person who befriended him at the miner's camp. Matt finds it difficult to explain his crime to Mark and he doesn't understand why Kay defends the no-good Weston. After surviving the difficult journey they arrive in town where Matt plans to have a showdown with Weston. The gambler is ready for Calder and just as he is about to murder Matt a shot rings out from behind. We pull back to a gun shop and find Mark has saved his father's life by shooting Weston in the back.
River of No Return is one of the first Preminger films shot mostly on location (in the Jasper National Park in Alberta) and Otto takes advantage of the horizontal sprawl of the beautiful and treacherous scenery to film his moral odyssey. Despite Mitchum's tough-guy baggage his Matt Calder is vulnerable to a disapproving son and the gambler who has him at his mercy. The wrongly convicted man has little compassion for fellow misfit Kay who, like Matt, wants to shield Mark from the ugliness of the world. In the end Matt saves Kay from self-destruction and the little wilderness family leaves the mining town for the cocoon of the farm.
Directing Marilyn Monroe was like directing Lassie.
Always on the lookout for unique projects Preminger secured Oscar Hammerstein II's Broadway hit from 1943 Carmen Jones, an all-black musical based on Bizet's Carmen. Preminger had already made his mark in the genre with Centennial Summer
(1946), a sentimental, yet pleasing, spin on Meet Me in St Louis
with a memorable Jerome Kern score.
Preminger's update on Carmen Jones
is set in a parachute factory in the Deep South and the South Side of Chicago during WWII. He fielded a first rate cast starring the fetching, but inexperienced, Dorothy Dandridge as Carmen, matinee-idol Harry Belafonte as the man she leads astray, and Pearl Bailey as Frankie the fortune teller. In an effort to help "de-Tom" the production Preminger hired Harry Kleiner to modernize Hammerstein's book and write dialogue that wasn't demeaning to his performers.
Preminger turned the traditional Hollywood musical on its head. Rather than stopping the flow of the narrative to incorporate music and dance, he shot Carmen Jones as a drama which happened to have songs. Bizet's famous score remains the stuff of blood and thunder, but Preminger's Carmen was more fluid than the Expressionist musicals being shot at MGM. His visual style continued to evolve to suit the widescreen canvas. Preminger eschewed close-ups and reaction shots for extended takes and wide angle shots. His restless camera followed his actors across the horizontal plane of the screen, and from background to foreground, lending to richer characterizations and un-Hollywood-like objectivity.
Somethin' tells me you gonna be real bad for Chicago.
For Carmen Jones this style opens up the confines of the original play, giving more freedom to his players who, as Carmen might say, don't like to be fenced-in. Preminger's next endeavor into the musical would, curiously enough, feature another (nearly) all-black cast interpreting another American classic, but with quite different results.
Based on Nelson Algren
's controversial novel about heroin addiction, The Man with the Golden Arm
was just the sort of material most Hollywood studios either shied away from or rewrote until the original source was unrecognizable. Even such an uncompromising figure such as Preminger found he had to re-shape Algren's lurid take on the bleak streets of Chicago into something general audiences could digest. Working with screenwriters Walter Newman, Lewis Meltzer and old friend Ben Hecht, Preminger sharpened the expansive narrative and Algren's flowery prose into a taut tale of one man's descent into a hell of his own making.
  You mean just stop? Cold turkey?
Freshly paroled from the brig, Frankie Machine (Frank Sinatra) returns to his Chicago slum itching to try his luck as a big band drummer. To pursue his dream the ex-junkie tries to ignore the incessant nagging of his disabled wife Zosch (Eleanor Parker) and some unfriendly persuasion from his former pusher Louie (Darren McGavin) to resume his old livelihood as a poker dealer. Frankie turns to his old gal pal Molly (Kim Novak) for warmth and compassion but she remains unconvinced Frankie can stay clean and refuses to break-up with her current boyfriend, a drunk.
When Frankie gets tossed in jail for possessing a shop-lifted suit, he is bailed out by the shady gambler Schwiefka (Robert Strauss) with the understanding he will deal for a big poker game that weekend. Frankie reluctantly takes the gig but when an appointment with the big band leader falls through, the panicky dealer begs Louie give him a fix. Molly convinces Frankie to get back in touch with his agent and through a stroke of good fortune the band leader agrees to let him audition. The grueling poker game takes its toll but Louie denies his dealer another fix. Frankie gets caught cheating and after taking a physical beating from the gamblers he fails his audition.
Meanwhile, Louis goes to Frankie's apartment and is met by Zosch who pushes him down a stairwell. Since Zosch is believed to be an invalid, Frankie becomes the prime suspect for Louie's murder. Fortunately for Frankie, Zosch gets caught out of her wheelchair by the police prompting the pathetic woman to jump off the fire escape to her death.
Preminger shot The Man with the Golden Arm exclusively on a soundstage creating a street of no return inhabited by flim-flam artists, boozers, junkies and women of ill-repute. It's clearly not the sort of place for a junkie's rehabilitation, especially a vulnerable one like Frankie. Yet when Frankie and Molly visit his agent it's with the hope they can pull themselves out of the gutter and live the American Dream. It gives a rare sense of normalcy and false security, not unlike the courting scenes between Dixon and Morgan in Where the Sidewalk Ends.
But the helplessness of Zosch, Frankie's debt to Schwiefka hangs and the depressing street they call home hovers over their heads like a dark cloud. Bolstered by Sam Leavitt's stark cinematography, Elmer Bernstein's broad and jazzy score and Sinatra's edgy performance, The Man with the Golden Arm isn't first-rate Preminger but stands up as a successful marriage of gritty realism and stylized entertainment.
The pusher knows what ya are and what ya need.
The Court-Martial of Billy Mitchell
, a straightforward film about the controversial Army Air Corps general who foresaw the raid on Pearl Harbor, seemed a more appropriate project for John Ford than Preminger. But Otto found it easy to identify with the brilliant, nonconformist pilot Mitchell (Gary Cooper), who dared to criticize the U.S. military for dismantling their air fleet after WWI. After being demoted for showing what his outdated bomber planes could do to a German battleship, Colonel Mitchell continues to make his superiors look foolish by telling reporters the crash of a navy dirigible was due to negligence of the Navy.
Summoned to Washington D.C. to face a court-martial, Mitchell refuses to retract his statements even when it looks like the clever tactics of his lawyer (Ralph Bellamy) has swayed public opinion. As a last resort, the military's attack dog lawyer Major Allan Guillon (Rod Steiger) wins the case by getting the Colonel to make some outlandish predictions. As a master of courtroom drama Preminger has few filmic peers and while The Court-Martial of Billy Mitchell doesn't aim to be a textbook take on the law, ala Anatomy of a Murder, it remains an exquisitely balanced film about a principled maverick willing to sacrifice his career for the good of his country.
The making of Saint Joan
is a book onto itself. An admirer of the George Bernard Shaw play, Preminger decided to give Joan the full treatment by hiring Graham Greene to write the screenplay while holding contests across two continents to find a fresh face to play the martyred girl-warrior.
  Messages of God come through our imagination.
Jean Seberg, an inexperienced teen from Iowa, won the competition and was signed by Preminger to a personal contract. Preminger shot Saint Joan in England with an all-star cast of stage and film veterans (John Gielgud, Richard Todd, Richard Widmark, etc.), a choice which made the jittery Seberg feel that much more insecure. To the horror of the cast and crew, Preminger terrorized his young protégé every step of the way. Seberg's awkward line readings were savaged by the critics but, in hindsight, her vulnerability helped her turn in an endearing performance as the martyr cast aside by her King and people.
Preminger felt the wrath of critics, as well, and to be fair his Joan is an aloof interpretation of a deeply felt, satirical masterpiece. Nevertheless, Preminger keeps the events moving and never lets Saint Joan turn sanctimonious or wallow in self-pity. Indeed, this Joan answers her critics and followers with reason and a girlish twinkle. Her accusers are not fools driven by fear and superstition but manipulative politicians anxious to wipe the memory of Joan from the pages of history. The soon-to-be saint turns out to be a victim of the human foibles of jealousy, conspiracy and benign neglect.
  France is Alone. God is alone.
Since signing his final contract with Fox Preminger's career continued on the same uneven path it took in the 1940s. But by 1958 his days of accepting studio assignments were almost over and the new freedom of being his own producer agreed with fifty-two year old filmmaker. Embarking on his greatest period Preminger's canvas would expand to almost elephantine proportions but, somehow, the artist's hand remained disciplined and rigorous.
Continuing a trend in adapting popular novels to the screen, Preminger's next project took him to the south of France to film Francoise Sagan
's bittersweet tale of the irresponsible rich, Bonjour Tristesse
. This time Otto would strike gold casting David Niven as the widower playboy Raymond and protégé Seberg as Cecile, who takes a Peter Pan-like turn as his hopelessly spoiled daughter.
  I did not care for young people.
The feckless pair from Paris settles into a villa with Raymond's "brilliant" mistress Elsa (Mylene Demongeot) for a frolicsome holiday. Cecile pairs off with a handsome law student but her summer turns sour when prim godmother Anne (Deborah Kerr) arrives for an unexpected visit. Raymond tries to seduce his attractive new houseguest and when Anne proves elusive he ends up proposing to her. Cecile's future stepmother begins to lay down the law driving her to devise a tragic plot, which will change their lives forever.
With its Gallic grace and casual morality, Bonjour tristesse is one of the most impeccably Continental films to come out of Hollywood. Shooting on a sun-drenched locale close to his second home, Preminger loosened the reigns and his talented players respond with a slew of warm Lubitschean performances. But Anne's senseless death and the ensuing guilt casts a pall over the sweet libertinism of Raymond and Cecile. The director's unblinking eye condemns his faded flowers to linger in the soulless purgatory of gay Paree.
  For what are we looking for if not to please?
Preminger's lone non-independent effort of this period saw him, once again, taking over directing duties from Reuben Mamoulian during the pre-production of Sam Goldwyn's musical Porgy & Bess
. Mamoulian's extravagances worried producer Goldwyn who turned the reigns over to the director who had such a big success in the all-black musical Carmen Jones. Fully aware he wouldn't have the freedom to go out on location and make the sort of "film with songs" he would have preferred, Preminger buckled down to make an exquisite art-musical out of George and Ira Gershwin's folk opera of the Deep South.
Adhering to the demands of his cast (including Carmen vets Dorothy Dandridge and Pearl Bailey and such superstars as Sidney Poitier and Sammy Davis Jr.), Preminger and screenwriter N. Richard Nash transformed the original Tom-mish dialogue into a much more natural manner of speech. Along with Production designer Oliver Smith, Preminger re-created a sleepy, cobble-stoned, old Charleston where most of the action unfolds.
Unlike the adventurous and fiery Carmen Jones, Preminger directs this tragic love story with classical restraint. More than any other musical to come out of Hollywood during this era, Porgy and Bess is meant to look like an opera. There are no close-ups and few mid-shots creating a static distance between the performers and their audience. This regal approach isolates the crippled Porgy (Poiter) and the drug-addicted Bess (Dandridge) from the community and the world beyond Charleston, giving their pathetic love story resonance when they ultimately fail to connect with one another. This restraint also plays well the magnificent score—the lilting Gershwin songs have never sounded as haunting as they do here.
Unfortunately, the rights to Porgy and Bess have reverted to the Gershwin estate and the family pulled the film from circulation—citing it as yet another example of Hollywood's condescending treatment of African-Americans. Dorothy Heyward's original book for the play is certainly heavy-handed in its portrayal of poor blacks, but where Preminger's gallant film is concerned such assertions are sheer nonsense. One hopes, over time, cooler heads will prevail and Porgy and Bess will see the light of day, once again.
It was probably inevitable the lawyer in Preminger would want to film the ultimate courtroom drama and with Anatomy of a Murder
he would succeed beyond anyone's wildest dreams. For Otto, this film could have turned out to be just another run of the mill project if it didn't address such previously taboo topics as rape and the forensics of sexual crime. Based on a true-to-life novel by John D. Voelker (as Robert Traver) the crime at the center of the story is seen through the eyes of Paul Biegler (James Stewart), a small-town lawyer and former prosecuting attorney living in Michigan's Upper Peninsula.
  I'm just a humble country lawyer.
Rather than promote his struggling practice, Biegler spends most of his days fishing and his nights tinkling the ivories with local musicians (Duke Ellington!
) and talking law with the town drunk, Parnell Emmett McCarthy (Arthur O'Connell). Parnell convinces his reluctant friend to take on the nearly hopeless murder case of hot-headed army Lieutenant Frederick Manion (Ben Gazzara), who admits to killing a man he claims raped his wife Laura (Lee Remick). Biegler aims to get Manion off for reasons of temporary insanity but he finds it will be difficult to create juror sympathy for the arrogant Lieutenant and his sexy partner.
Since there is no forensic evidence of rape, Biegler has to paint the murder victim as a philanderer and expose a daughter (Kathryn Grant) born out of wedlock who, as it turns out, holds the key to the case. With the help of Parnell, Biegler finds a precedent in the state law manuals that will validate an army psychiatrist's elusive interpretation of Manion's behavior on the night of the killing.
In court, Biegler finds an estimable foe in Claude Dancer (George C. Scott), a hotshot lawyer sent from the State capital to oversee the prosecution. Biegler throws caution to the wind, bucking judicial procedure, small town mores, and looking beyond his clients' behavior in pursuit of justice.
Like most of his independently produced efforts, Anatomy of a Murder was shot exclusively on location but here Preminger uses a flat and boxy visual style which does its best to contain the wild Manions and give shape to the lawyer's methodical takedown of the big city prosecutor. The stimulating investigation and trial helps the two old bachelors return to their true mistress, the law.
  Drop the stone, Counselor. You live in a glass house.
A longtime supporter of Israel Preminger bought the rights to Exodus
, Leon Uris' sweeping novel about the birth of a Jewish state in Palestine, with the intention of making it into a blockbuster film. The book's anti-English and anti-Arab bias presented a problem to the producer-director who wasn't looking to alienate a large of nation of cinema-goers or create any unnecessary tension in the Middle-East. After hiring and firing several writers Preminger settled on blacklisted screenwriter Dalton Trumbo to help him create a project with more universal appeal.
   In your heart, you are Israel.
The events are mostly seen through the eyes of Kitty Fremont (Eva Marie Saint), a Protestant American widow who stumbles upon a camp of Jewish war refugees detained by the British in Cyprus. Offering her services as a nurse, Kitty joins several hundred Jews in a hunger strike on a boat as they await permission to flee Cyprus for their chosen land; Palestine.
Their leader is the charismatic Ari Ben Canaan (Paul Newman), a soldier in the Jewish Underground who helps integrate Kitty and many of the refugees in an Israeli settlement, then organizes and leads a small band of rebels against the British. A moderate, Ari has to fight his conscience when he joins a Zionist wing of Israelis who resort to terror to free political prisoners. Ari's radical uncle is amongst the captives sentenced to hang for his part in bombing a British-occupied hotel. The raid on the prison is a success but since they have now antagonized the Arabs as well as the Brits, Ari and his band of soldiers will have to resort to guerrilla tactics in order to survive.
Conscious of the built-in prejudices of a world audience, Preminger keeps the many explosive events in Exodus on a remarkably even keel. Yet, the cool, philosophical veneer is deceptive. This is the rare film which truly deserves to be called epic. The vast gatherings of uprooted people cause panic, euphoria and consternation—pressuring Ari, Kitty and every other soldier in their army into making decisions and sacrifices which could compromise their happiness and risk lives. These Israelis will have to use violence to take a land they think rightfully theirs but, at the same time, many regret having to antagonize and push the Palestinians to the brink of extinction.
  You can't, just for a minute, forget that you're a Jew?
Preminger and Trumbo chose to marginalize the thorny Arab question by turning the lone Palestinian of note, Taha (John Derek), into a martyr of Anglo hatred. Still, more often than not, Preminger's tough-minded film takes the difficult and lofty road, looking ahead to a better day.
Preminger took his share of critical lumps for purchasing the screen rights of many dubious best-selling novels, but even his friends questioned his sanity for wanting to make Advise and Consent
, Allen Drury's sensationalist spin on the U.S. government. Preminger and his favorite screenwriter Wendall Mayes successfully toned down the rightist rhetoric of the novel in favor of a casually progressive take on the hornet's nest world of the United States Senate.
  The chair gives any senator permission to be brief.
The President (Franchot Tone) surprises his cabinet and most of the Beltway by sending Robert Leffingwell (Henry Fonda) up to the Senate for confirmation as the new Secretary of State. A liberal with skeletons in his closet, Leffingwell finds a formidable rival in Dixiecrat Senator Seabright Cooley (Charles Laughton) who hopes to derail Leffingwell's candidacy by drudging up his radical past. Fighting back, Leffingwell commits perjury before the Senate leaving himself open to further scrutiny from the head of the sub-committee Brigham Anderson (Don Murray).
Angry for not being offered the committee chair, Senator Fred Van Ackerman (George Grizzard) threatens to expose Anderson's homosexual affair with an Army buddy. When a visit to a Manhattan gay bar reveals Anderson's former lover to be running with an unsavory crowd, the despairing Senator tries to spare his wife and child from his awful truth by committing suicide. Rather than being sent up for expulsion, Van Ackerman is politically neutered by Senate Majority Leader (Walter Pigeon), a morally correct but politically damaging decision which costs Leffingwell a position in the cabinet.
Fearing backlash from the American public and policy-makers abroad, several highly-placed government officials tried to alter Preminger's vision into something more palatable, but as was his wont Otto stood firm and, as the surprising finale suggests, the American political process generally gets things right. To make audiences comfortable with so much behind-the-scenes intrigue and cut-throat partisan politics, Preminger assembled a veritable Mount Rushmore of old and new Hollywood faces. Preminger had a very real reputation of terrorizing his players but, here, he gets marvelous performances such stuffed birds as Pigeon, Tone, and even Lew Ayres as the sensitive Vice-President who has a date with destiny.
  Our country manages to survive patriots like you.
Otto and cinematographer Sam Leavitt found much inspiration in the monuments, the mall, the cocktail parties, and the smoky, backroom dealings of DC, parlaying Advise and Consent into one of Preminger's most visually striking and constantly evolving films. The empirical director from Vienna was truly at the top of his game, but he still had plenty of surprises up his sleeve.
Considering all the difficulties Preminger had getting his films approved by the Catholic Church, it was magnanimous of him to expend so much effort in creating a sympathetic, three-hour film about a Boston priest's rise to prominence in the Vatican. Based on a novel
by Henry Morton Robinson, The Cardinal
is the remarkable story of Stephen Fermoyle (Tom Tryon), a young priest from a working class family who has to overcome his ambition and questions about his own faith before he can put his skills to use in fighting both racism in the American South and the rise of Nazi influence in Austria.
After a triumphant visit to Rome, where Vatican Cardinals have heaped praise upon the bright scholar, Stephen is given a comeuppance by Boston's Cardinal Glennon (John Huston) who assigns him to a miserably poor district to assist Reverend Ned Halley (Burgess Meredith). From the humble Halley Stephen learns what it takes to become a true servant of God, impressing Glennon who takes Fermoyle on as his secretary.
In the meantime, Stephen's sister Mona (Carol Lynley) has fallen on hard times. Her Jewish boyfriend dumps her after she refuses to convert and later Stephen finds Mona knocked-up and abandoned by a show-biz lover. After Mona goes into a difficult labor a doctor gives Stephen and his brother the grim ultimatum of saving their sister or the unborn child. Stephen makes the gut-wrenching decision of allowing Mona to die so the child could be born.
Glennon decides Stephen is ready to take an important job at the Vatican but the priest surprises him by asking for a leave of absence to clear his mind of doubts he has about his calling. Stephen takes two years off to tour Europe. While in Vienna he falls in love with Annemarie (Romy Schneider), a beautiful, but unhappy, young Austrian. After much soul-searching Stephen leaves Annemarie for the priesthood where he will carve out his legacy.
In the early 1930s, Stephen ignores the advice of his elders by heeding the call of Father Gillis (Ossie Davis), a black Georgian priest who needs help in rebuilding his church in a racist community. Years later, Stephen returns to Vienna where the Cardinal Innitzer (Josef Meinrad) has entered into an unwise pact with the Nazis. Stephen resumes a platonic friendship with Annemarie but after her Jewish husband commits suicide, the Gestapo forces Innitzer to implicate Stephen in a scandal. Innitzer only realizes the error of his ways after the Nazis storm the city. The peaceful resistance to the German mob, culminating in a thrilling sequence in which a band of brave young Catholics rise up in song at St. Stephen's Cathedral, was the grand catharsis needed to put a bow on top of Preminger's quasi-secular religious epic.
Shot in the massive Exodus style, The Cardinal is more of a cultural than spiritual take on organized religion. Indeed, the matinee idol handsome Stephen Fermoyle prefers to do his good deeds on a big stage, rendering him too elitist to be a humble country priest. Yet, Preminger doesn't condemn his progressive priest even when he acts against his humanistic instincts and lets his beloved sister die in childbirth.
While it is a stretch to believe a priest could have been allowed to return to Rome, with a promotion no less, after sewing some wild oats Stephen's earthly indiscretions are tolerated in the benevolent church of Preminger. Over time, Stephen restores the good faith of his elders then begins an odyssey of spiritual and personal redemption, sacrificing body and soul to hopeless causes in the name of God.
  We've never had a priest working with the Mafia.
For In Harm's Way
Preminger and screenwriter Wendall Mayes delivered yet another superb film about questionable U.S. policy, this time with a decided military angle. In the aftermath of the Pearl Harbor attack Naval Captain Rock Torrey (John Wayne) ignores orders to be on the defensive while pursuing a Japanese fleet. After having his ship destroyed Torrey is removed from his command and given a desk job.
Aside from his paper-shuffling duties Rock tries to rekindle a relationship with his resentful son Jere (Brandon De Wilde), an ensign with political ambitions. Rock also finds time to enter into a lusty affair with the woman who nursed him back to health after the Pearl Harbor attack, Lt. Maggie Haynes (Patricia Neal).
Due to his mostly sterling reputation Rock is given the thankless task of returning to dangerous waters and tidying-up after an indecisive general (Dana Andrews). As his second in-command, Rock brings along the ne'er-do-well Paul Eddington (Kirk Douglas), a non-conformist who helps Jere look at his valiant old man through new eyes. Rock's campaign is a success, but he soon learns the Japanese have only retreated and are putting all their chips on winning a battle over a strategic island.
Meanwhile, the self-destructive Eddington rapes Jere's flirty fiancée Annalee (Jill Haworth) then ignores the young nurse when she informs him she might be pregnant. Annalee commits suicide, prompting Eddington to make a suicide flight to scout the Japanese fleet surrounding the strategic hotspot. Eddington's plane is shot down but the valuable information he provides helps Rock secure the island after a brutal battle.
Preminger's Navy borrows liberally from the Ford-Hawks school of honor where stoic men fight and die for their country. But, in a cruel twist of fate, John Wayne will have to live with the guilt of surviving key battles while his friends and son have been killed by Japanese guns and bombs. Fortunately, soul mate Maggie will be there for the maimed Rock who will remain part of the war effort as soon as he is fit with a prosthetic leg. The mature love match between Rock and Maggie is the rare instance of a healthy monogamous relationship in a Preminger film.
Take your troubles elsewhere. I've got a ship to run.
Although, the films of Preminger's major period were often met with critical scorn and public apathy it was clear he was on a roll and the unusual choice of his next project seemed to prove old Otto would be able to adapt his style to the swinging pop culture of the 1960s.
Preminger capped this remarkable stretch of creativity by going small with the mystery-horror masterpiece Bunny Lake is Missing
. Based on a novel by Evelyn Piper
(Marryam Model) and a screenplay by John and Penelope Mortimer, Preminger changed the story's locale from America to a gray and swinging London populated by new and familiar faces.
  Sleep well. Both of you. Now that you exist.
Following the ominous, torn-puzzle credits by Saul Bass, American single mom Ann Lake (Carol Lynley) drops her four year old daughter off for her first day at a London nursery school. She leaves Bunny in the care of the school's German cook then rushes out to meet the movers at her new flat.
Later in the afternoon when Ann returns to the school to pick Bunny up nobody admits to ever seeing her little girl. The distraught Ann contacts her over-protective brother Stephen (Keir Dullea) and together they begin to interrogate the school's harried staff. The police soon arrive but after questioning the school's eccentric headmistress, Inspector Newhouse (Laurence Olivier) begins to suspect Bunny is only a figment of Ann's troubled imagination.
Crumbling under the weight of suspicion, the Lakes return to their flat and continue the investigation on their own. The delicate Ann is tormented by her landlord Wilson (Noel Coward) and an increasingly psychotic brother who burns Bunny's doll, the only real evidence of her little girl's existence. When one of Stephen's perfectly constructed explanations unravels, Newhouse rushes to the house where the brother is playing some dangerous games with Ann and a surprising newcomer on the scene, Bunny (Suky Appleby).
At turns shocking and profoundly moving, Bunny Lake Is Missing is a rich feast for the senses. Often criticized for not being an actor's director, Preminger oversaw several brilliant performances in Bunny. Faced with being upstaged by the outrageous Noel Coward, Olivier underplays the role of the lonely London policeman who has great sympathy for the disturbed young mother. Lynley and Dullea are fresh and exhilarating as the paranoid siblings at odds with the chilliness of British reserve and the strangeness of their new surroundings. Cut off and alone, Ann and Stephen spin a protective cocoon over one another and revert back to the time when they were happiest; childhood.
Bunny Lake Is Missing is a fascinating portrait of a London in transition. Newhouse's peaceful pub is torn asunder by the intrusion of a television on which the long-haired Zombies play to their screaming teenage fans. Coward's creepy landlord is looked down upon the young cops who peg him as nothing more than an old pervert. Don Ashton's comfortable set design is continually shattered by the high-definition, Grand Guignol cinematography of Denys Coop.
  Love inflicts most terrible injuries on my small patients.
This film, which so expertly penetrates the world of children's nightmares, should have quieted critics who took Preminger to task for being clinically detached from his content. Such prejudices were too deeply entrenched and Preminger's art-film has never transcended its reputation as a cult oddity—a true shame since, with the possible exception of Bonjour tristesse, it is his most deeply felt work.
Unlike most establishment filmmakers, Preminger tried to change with the times in the 1960s, but he was completely ill-equipped to make the sort of quirky, character-driven films that were catching the fancy of young audiences. Hurry Sundown
was another mega-production starring a cutting-edge cast of young and future stars, including Jane Fonda, Michael Caine, and his own discovery Faye Dunaway, in what Preminger envisioned would be a timely story of racial conflict set in 1940s Georgia.
Based on a screenplay by Horton Foote and Thomas C. Ryan the film opens with feckless Harry Warren (Caine) looking to sell his wife's estate to businessmen from the north. To complete the deal, Harry must convince his cousin Rad (John Phillip Law) and elderly black neighbor Rose (Beah Richards) to give up their neighboring farms. Harry's "partners" are reluctant to sell and after Rose dies and leaves the farm to her son Reeve (Robert Hooks) the young farmer enters into an agreement with Rad to combine their land.
Harry puts the screws to his wife Julie Ann (Fonda) to take legal action against Rad and Reeve but when she finds Warren responsible for harming their autistic son she breaks up with him. Furious, Harry and a posse of thugs take matters into their own hands leading to inevitable tragedy.
Although the premise and assembled talent offered much promise, Hurry Sundown never really catches fire. Where racial tensions in the South were concerned, bleeding-heart Otto did far more with much less in The Cardinal when principled priests Ossie Davis and Tom Tryon took their stand against a truly scary band of rednecks. Unfortunately, the sort of topical issues Preminger was hoping to present in Hurry Sundown were dated by the film's release and it fizzled-out at the box office.
  Don't you rattle your skeleton in my court!
Although not known for his sense of humor, Preminger exhibited an expertise in light comedy and breezy repartee in The Moon Is Blue and Bonjour tristesse. Unfortunately, his anti-hippie, anti-establishment satire Skidoo
lived down to its silly premise.
Otto's LSD comedy featured Jackie Gleason as a former mob insider Tony Banks sent to prison by a Godfather (Groucho Marx) to bump off a squealer (Mickey Rooney). Much to Tony's horror his daughter Darlene (Alexandra Hay) falls in love with a hippie and when her new friends are threatened with arrest, Banks' wife Flo (Carol Channing) invites the whole band of longhairs to move into their home. Meanwhile, Banks is given acid in prison and the ensuing trip inspires him to turn over a new leaf, thus earning the ire of the Godfather.
From the get-go, it is clear Preminger was out to skewer junk culture, the middle-classes and hippies but, curiously enough, Skidoo owed much of its ersatz style to the Establishment-approved popular television fare like The Monkees, Laugh-In and Batman for which he created the memorable character of Mr. Freeze. While many gags in Skidoo are funny in a campy sort of way, this brand of unruly and unstructured farce had to have seemed perplexing to such an exacting filmmaker. Skidoo is nowhere near the worst film of its kind, but it was a professional disaster for Preminger from which he never really recovered.
  I mean like the vibrations are there, dewdrop.
At the turn of the new decade it was becoming clear to Preminger his favored brand of mega-production was a thing of the past and he would have to go with the current flow of making small, personal films or cease to exist as a commercial filmmaker. But even to author Marjorie Kellogg
Preminger's decision to film her quirky, humanist novel Tell Me That You Love Me, Junie Moon was a curious one. The non-conformist in Preminger was charmed by the story of three misfits who meet in a hospital but have nowhere to go once they are released.
The facially-scarred Junie (Liza Minelli), epileptic Arthur (Ken Howard), and the gay paraplegic Warren (Robert Moore) move into an old, empty house where they try to get on with their impossible lives. The ungainly trio is ignored by the locals except for the sympathetic fishmonger Mario (James Coco) who arranges for them to have an idyllic vacation by the ocean. Arthur works up the courage to make love to Junie, but as she was viciously attacked by her last boyfriend she rejects his advances. Devastated, Arthur runs away then suffers a cataclysmic fit before the light seeps out of his sad life.
The sweet-tempered Tell Me That You Love Me, Junie Moon doesn't date as badly as similar misfit fare (Brewster McCloud, Harold and Maude, etc.), but there isn't a lot to chew on here.
Fortunately, Otto found creative regeneration with his beloved nasty people of Manhattan. Preminger hired and fired several screenwriters (including Elaine May) before putting together an acceptable script for Such Good Friends
, a nightmarish shoot highlighted by his many run-ins with his tempestuous leading lady (Dyan Cannon). But, as fate would have it, Friends turned out to be the sort of adult story Preminger could sink his teeth into and he did so with a relish.
After a series of freakish accidents in the hospital, writer Richard Messinger (Laurence Luckinbill) is left clinging to life. His distraught wife Julie (Cannon) turns to friends and family for comfort but instead learns of Richard's long-running affair with the beautiful and younger Miranda (Jennifer O'Neill). Enraged, Julie tries to revenge herself upon her comatose husband by unsuccessfully seducing their friend Cal (Ken Howard) then finally bedding Richard's doctor Timmy (James Coco).
When Julie finds Richard's little black book and learns the epic nature of Richard's philandering, she passes it onto the smug Miranda. Julie makes peace with Richard before he dies but her life-altering experiences may have well given her the spine needed to bring up their two spoiled sons.
Owing to Preminger's declining reputation Such Good Friends was crucified critically and has rarely been revived since. Still, this ruthless take on marriage and extra-marital affairs turned out to ahead of its wishy-washy time. As we've already seen in Preminger's great NYC films (Laura and Daisy Kenyon) appearances are usually deceiving and the innocents tend to be gobbled-up by the city's many blood-thirsty sharks. After trying hard to connect with the younger generation a wiser and meaner Preminger had returned to form by making the ultimate feel-bad film.
  Honey, I strayed because you have lousy feet!
The next few years were difficult ones for both the American film industry and Preminger. The success of Francis Ford Coppola's two Godfather epics had to have been encouraging to a filmmaker like Preminger who opted to "go big" for his next project Rosebud
. Otto saw the film as an opportunity to get his son Erik-Lee's feet wet as screenwriter, but the convoluted story of Palestinian terrorists who kidnap a group of millionaire's daughters managed to elude everybody involved.
Approaching seventy, Preminger was worn down by the rigors of the huge shoot, the misbehavior of his leading man Robert Mitchum (to be replaced by Peter O'Toole), and Erik-Lee's incompetence. With the tensions in the Middle-East coming to a head Preminger had struck upon a newsworthy topic to put him back on the map in Hollywood, but his bloodless Rosebud turned out to be a maddeningly impressionistic viewing experience.
After a few more years of inactivity, Preminger finally got the green light to adapt his old friend Graham Greene
's novel The Human Factor
into what would turn out to be his swan song. This low-keyed story about treachery in the rank and file of the British secret service follows unassuming agent Maurice Castle (Nicol Williamson) who seven years earlier had struck a deal with a communist to smuggle Castle's South African girlfriend (Iman) out of her fractured country in return for passing state secrets to the Soviets.
Castle's past comes back to haunt him when an intelligence leak is discovered in his department and his superiors want to eliminate the source. In The Human Factor Preminger's austere visual style went flat, but he still produced an elegant Cold War thriller peppered with droll performances, including a particularly inspired Robert Morley as the doctor of death.
  I don't pretend to be an enthusiast for God or Marx.
Preminger often boasted he was making timeless cinema for the ages, but his flowing and expansive films haven't yet took hold with recent generations weaned on montage-mad music video and short-attention span TV. It's time for a Preminger resurrection!
Books on Preminger:
Otto Preminger: The Man Who Would Be King
– Foster Hirsch ****1/2 This long overdue critical bio gives the great Otto his proper due as a master filmmaker. Hirsch's eloquent book doesn't pass judgment on Preminger the legendary Prussian autocrat and we learn Otto's on set tantrums, though hurtful, were often a means to a glorious end. Patriarchal Preminger probably ruffled too many feathers to get much revisionist respect but, as Hirsch points out, it's more likely Otto's sublime, long-take filmmaking style that doesn't sit well in today's sound-bite culture. This is a major labor of love.
The World and Its Double: The Life and Work of Otto Preminger
– Chris Fuijiwara ****1/2 On the heels of the recent Hirsch book comes this serious and highly readable film study of the great director. Fujiwara has a refreshing, expansive and eye-opening take on looking at a body of work that has long eluded both mainstream and academic criticism.
The Cinema of Otto Preminger
– Gerald Pratley **** This slender Q & A session with the acerbic and reticent Preminger provides more sparks and insight than the director's meager autobiography. Easily the best book on Otto to come out during his lifetime. Out of print.
Preminger: An Autobiography
– Otto Preminger ***1/2 Preminger's memoir is chatty and often entertaining, but not terribly revealing. It was written in the mid-1970s to cash in on whatever was left of Otto's fame and notoriety. Out of print.
Behind the Scenes With Otto Preminger: An Unauthorized Biography
– Willi Frischauer **1/2 A puff piece written by a longtime friend and associate of Preminger. Out of print.
Films by Preminger:
1931  Die grosse Liebe ***
1937  Danger – Love at Work ***
1943  Margin for Error ***
1944  In the Meantime Darling ***
1944  Laura *****
1945  A Royal Scandal ***1/2
1945  Fallen Angel ****
1946  Centennial Summer ***1/2
1947  Forever Amber ***1/2
1947  Daisy Kenyon ****1/2
1948  That Lady in Ermine ***1/2 (Lubitsch, completed by Preminger)
1949  The Fan ***1/2
1950  Whirlpool ***1/2
1950  Where the Sidewalk Ends ****
1951  The Thirteenth Letter ***1/2
1953  Angel Face ****1/2
1953  The Moon Is Blue ***1/2
1953  Die Jungfrau auf dem Dach ***1/2
1954  The River of No Return ***1/2
1954  Carmen Jones ***1/2
1955  The Man With the Golden Arm ****
1955  The Court-Martial of Billy Mitchell ***1/2
1957  Saint Joan ***1/2
1958  Bonjour Tristesse *****
1959  Porgy and Bess ****1/2
1959  Anatomy of a Murder *****
1960  Exodus ****
1962  Advise and Consent *****
1963  The Cardinal ****
1965  In Harm's Way ****
1965  Bunny Lake Is Missing ****1/2
1967  Hurry Sundown ***1/2
1968  Skidoo! ***
1970  Tell Me That You Love Me, Junie Moon ***
1971  Such Good Friends ****
1975  Rosebud ***
1979  The Human Factor ***1/2